By
Phil
- 2 July 2014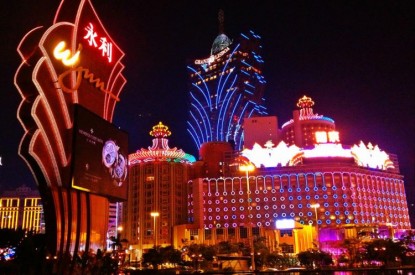 The World Cup in Brazil has been blamed for casino revenue dropping in Macau by 3.7 per cent year-on-year in June, the first time it has fallen since June 2009 when it fell 17 per cent.
GGR dropped to US$3.4bn with analysts saying the global football tournament stopped people travelling to the gambling hub with Chinese gamblers betting instead on the football.
Karen Tang of Deutsche Bank described the decline as 'severe but only temporary' adding that the 'worst appears over.'
She highlighted that during the last World Cup in 2010, GGR dropped by 20 per cent before recovering by the same scale.
Union Gaming added that the World Cup 'could be responsible for a few hundred basis points of the VIP decline.'
Analysts believe that new limitations on UnionPay credit card machines are not likely to significantly affect revenue growth, although liquidity, falling house prices and a smoking ban, to be introduced in October could impact revenue growth as could restrictions on transit visas.
Wells Fargo Securities senior analyst Cameron McKnight said China's economic slowdown could emerge as a problem for the casino sector.
Wells Fargo Securities Senior Analyst Cameron McKnight said: "We expect 2014 to be another robust year of growth in Macau, but expect choppiness. Investor interest and investor anxiety have increased. Short-term volatility could create buying opportunities."
He predicts mass market growth of just under 30 per cent, representing a decline from the record 35 per cent last year, and VIP growth of seven per cent down from 13 per cent last year. Mr. McKnight is confident Macau will grow into a $115bn market by 2018, representing a compound annual growth rate of 20 per cent.
Bank of America Merrill Lynch Analyst Billy Ng believes GGR will recover to 30bn patacas, up two per cent on last year. He said that whilst the VIP sector was slowing, mass market remained robust.
"With more clarity on these issues [VIP play and cash flow] the sentiment for the sector is gradually recovering," he said.
Union Gaming's Grant Govertsen added: "Expect to see VIP continue to be soft over the near-term, and would not to be surprised to see overall GGR continue to decline in the low/mid-single digits throughout the summer."
He believes that after an excellent first quarter, growth will slow down for the rest of year, with second half VIP growth at just three per cent.