By
William
- 13 September 2022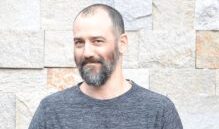 With the development of 5G communication technology and VR·AR technology, 'Metaverse' has no space-time constraints and offers endless possibilities. Web 3.0, the next iteration of the internet, will largely rely on blockchain technology, cryptocurrencies, and the philosophy of decentralisation.
CoinPoint Group is a consultation agency that has gained prominence on the global blockchain and crypto map since its launch in 2013. The agency's mission is to make the complex cryptocurrency and blockchain ecosystem easy to comprehend, helping businesses to understand the strategic opportunities of Web 3.0 and educate their audience about the value of digital assets.
CoinPoint will be hosting The Catalonian Metaverse & Web 3.0 Gaming Event as part of a partnership agreement that will see the debut of the 'Emerging Tech, Blockchain and Metaverse' zone at SBC Summit Barcelona. The new conference track will allow access to innovative products and expose visitors to two days of content by hosting discussions on the technology game-changers, NFTs, marketing in the Metaverse, and blockchain technology.
Oron Barber, Founder of CointPoint, previews the hot topics that will be under the spotlight.
How has CoinPoint Group evolved in line with the emerging and rapidly moving industries the company serves?
We have worked with lots of partners and clients across crypto, blockchain and Web3 over a rollercoaster decade, serving them and taking part in their business. Me and partner have igaming career backgrounds, but in 2012 we decided to do something different after coming across The BITCOIN white paper which explained how crypto is going to change the way businesses operate in the future. We took a chance and established CoinPoint Group.
We are here to help the igaming industry understand more about crypto, crypto service providers and facilities such as exchanges and wallets. On the slip side, we are working with crypto companies to help them understand how they can be integrated with and gain value from the igaming industry.
Ten years ago, I was living in the Philippines and helped the igaming industry's first crypto adopters. Back then crypto was difficult to explain to those with zero understanding. Two years later little had changed – I was on a panel at ICE London talking about the advantages and disadvantages of crypto in front of around a dozen people because it was so premature and different for its time.
Once we connected big agents with crypto the ball began to roll. In 2016, CoinPoint opened another office in Sofia, Bulgaria, because of the demand coming from the ICO and IEO market as well as the first Blockchain games.
It was around that time we began to focus more on blockchain technology and less about crypto as payments. We orientated away from Web2 and towards Web3, decentralised applications, blockchain, and streaming, amongst other things.
Year after year I attended conferences wanting to discuss blockchain and was told there wasn't an audience for these topics. All the while, the number of igaming crypto exhibitors has slowly increased year on year – at the most recent ICE there were seven or eight – but this is only five per cent of the industry.
CoinPoint will continue to educate, explain and demonstrate the benefits of the technology. We position ourselves between the gaming and blockchain industries to show the value each side brings to the table, explaining to them how they can make business and ultimately closing deals.
METAVERSE & WEB 3.0
What immersive technologies do you expect to play a part in defining the Metaverse?
I compare the move into the Metaverse with the transition from desktop to mobile. People didn't believe slots would be played on the subway or that punters would place a bet whilst watching a match in the stadium, then it happened.
Our kids will spend their time in the Metaverse like we spend ours on the mobile phone. Entertainment, shopping, communication – everything will happen in the Metaverse and so will gambling. 95 per cent of the igaming industry is focusing on the now, but those who are willing to adopt the technology now and accept change are the companies we are working with.
How can operators work with suppliers to integrate Metaverse experiences into their product mix, now and in the future?
When suppliers create a new product, they need to do so within one of the Metaverses or create their own Metaverse. Poker is one of the more advanced offerings currently available because there are already tables players can join using Oculus glasses. The experience is like sitting down in a casino where you can see and communicate with other players.
With payments, providers need to understand that users will have crypto wallets, not PayPal. If providers put the effort into development today it will reap reward in the future, but for the time being many don't see enough users currently in the Metaverse to justify the outlay.
We are not yet in Web3, but somewhere between two and three. To acquire users in Web3 games you currently need to do so in Web2 environments, but this will soon change. If you want to establish an igaming entertainment company five to seven years from now, it will happen in the Metaverse. Payments will be made via micro crypto facilities, the games will be provably fair, and they will be Web3 based.
There's lots of noise around the metaverse and Web 3.0 but where will the technology cut through to the customer experience first? Are we expecting revolutionary products or an evolution of the existing offer, with incremental improvements as the technology becomes more accessible? Does the customers mobile device hold the key to unlocking its potential?
If you use your mobile to join any of the Metaverses today the experience isn't smooth and this is mostly due to hardware issues. In a few years, technology will be available to resolve these issues. The event we are running in Barcelona with SBC merges the two audiences and is exactly what we believe is needed to move this forward.
We are gathering local Spanish blockchain game developers who are doing producing amazing entertainment on the blockchain with Web3 who don't understand how gaming works with clients we have worked with for many years that have a great understanding of the industry and its capabilities that don't understand Web3 or how entertainment will work in that environment.
Putting these two audiences in a room is a guaranteed win. iGaming companies are putting increasingly more effort into blockchain and Web3, but most marketing and development time is going into Web2. It it those companies who are already working on pilots and side projects that are focusing on integrating Web3 into their products who will have great success in a few years.
TOKENS & NFTs
NFTs are beginning to transform digital asset ownership and exchange, setting the groundwork for digital communities, tradable in-game assets, and the Metaverse economy. Despite some headwinds in recent times, the opportunity for tokens in the betting and gaming industry is massive.
Can the status of tokens or NFTs be retained as a fan and player engagement tool? What are the opportunities now and in the future for tokens? What role are tokens expected to play in Web 3.0 and in the Metaverse?
NFTs will be the bread and butter of the gaming industry in the near future. Call it what you want – tokens, NFTs – but the value of being able to buy and sell within secondary markets is what players are looking for. Ultimately, the wallet is the starting point for the journey and they therefore need to be easy to use.
Players should be able to go to the Metaverse, sign in using their MetaMask and the NFTs are waiting for them. The next generation of entertainment user will do everything through the wallet, including betting. If I had to put my finger on an aspect that requires improvement for the industry to move forward it would be the wallet because it holds all the possibilities and facilities the whole operation.
When tokenisation began in igaming around 2015, several big platform providers looked into having their own token and it didn't work for many of them. We observed that there was no value in platforms having their own token for their own gaming ecosystem at that time.
Unlike 2015, companies who now invest in developing a token create something that is tradable and has a secondary market. Today, I see tokenisation as having two functions within entertainment. The first is login and the second concerns assets.
When you have a token (or NFT as we now coin them) of a specific gaming operator players can login using their MetaMask and their token is already active within the wallet. This means that if I had a VIP player token, once I've logged in the system it will provide me with the environment, bonuses and games I like at my VIP level. When it comes to assets, we're talking new possibilities for B2B games and gamification within slots.
BLOCKCHAIN
Blockchain is the future of the internet. It's trusted, unfilterable, uncensorable repository of data and information is driving the creation of the third generation of the internet.
The blockchain is meant to fundamentally change processes for the better, with transparency and security being highlighted as particular benefits. But how does this work in practice? How can operators use the blockchain to improve trust in their brands? In what ways can blockchain-enabled innovations reshape the ecosystem for sportsbook?
'Provably fair games' means players can verify the result and pre-determined nature of a game they've just played with one click. This is mostly used for card games and slots for the time being. It encourages trust in the game and its servers by demonstrating that nobody has changed or hacked the system.
Operating are increasingly using provably fair games and the UKGC is looking into making them compulsory in the near future because of the trust and security to provides to players. Blockchain is also being increasingly used for streaming where live dealer studios are utilising it to let operators verify the source of the stream and help prevent fraud.
Micro payments and cross border payments in B2B are done using crypto as there is no other option available to transfer one million dollars within a minute. So long as taxation is right and the books are run correctly, there is nothing stopping igaming companies from using the big exchanges.
These three aspects – payments, server security, games verification – demonstrate how blockchain is already a big component of igaming, and now it's just a matter of further adoption.
On sports betting, B2B betting or player against player would mean that technically anyone could take bets in their own Metaverse environment and there would be no central platform. Because sports betting is part of the culture of some countries, it will take a lot of time to change unlike casino games.
The next generation of punter won't change their sports betting habits quickly and that's why it will be the last gaming vertical to adopt the technology.