By
Lewis
- 21 July 2020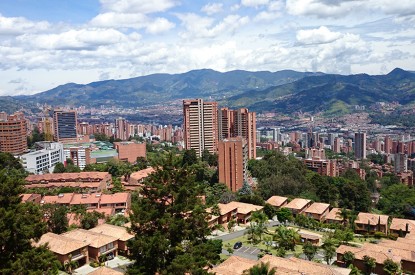 BtoBet and Rappi have partnered with Megared – BtoBet's Colombian partner owning and operating the Megapuesta brand – in an agreement that will widen the provision of sports entertainment to new ecommerce channels.
The agreement will see BtoBet and Rappi, together with Megapuesta, offer an added sports entertainment value to the goods and services portfolio to all customers using the Rappi platform in Colombia.
However, whilst Colombia will be the initial step in the implementation of the new entertainment model, the partnership between BtoBet and Rappi will expand in the following months in the rest of the LatAm countries where Rappi is providing its services, involving other BtoBet partners in the region.
Rappi operates across nine countries; Argentina, Brazil, Chile, Colombia, Costa Rica, Ecuador, Mexico, Peru, and Uruguay, with an average of nine million active users in Colombia.
BtoBet's Executive Chariman, Alessandro Fried, said that BtoBet was seeking new innovative ways of how to grasp the opportunity provided by the new ecommerce tendencies that have become so popular in the country.
"This, coupled with Rappi's founders' bold vision to create the premiere multi-service "super-app" in the region, has led us create a new sector and a new vertical to the vast portfolio Rappi is providing its clients."
Alessandro explained that the partnership consolidates BtoBet's role in Latin America as a leading platform provider and demonstrates the flexibility of BtoBet's Neuron 3 betting platform allowing its integration into any application.
Fried further said that thanks to the agreement, all of BtoBet's current and prospective partners in the Latin American region will have the possibility to provide their entertainment through the Rappi platform
Fried highlighted Rappi's rapid growth over a relatively short span of time, believing this is a clear indication of the opportunity present across the entire Latin American region.
Megared's Juan Esteban Puerta stated that the project commenced two years ago, with the company seeking new and innovative marketing, sales and acquisition opportunities for its Megapuesta brand.
He said: "Our aim, together with BtoBet, was to identify opportunities on platforms and applications not directly related to the iGaming industry, which not only offer a limitless portfolio of goods and services, but have in due process evolved a full ecommerce ecosystem that would bring benefits to our business strategy."