By
Lewis
- 9 September 2020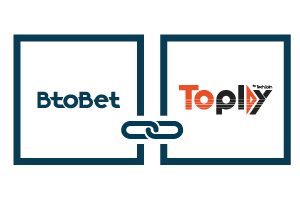 BtoBet has teamed up with Toplay for their future integration on e-commerce platform, Rappi. BtoBet's Colombian partner, Megapuesta, has been integrated on Rappi's new betting vertical in the past weeks.
Since its launch in Colombia last July, Rappi users who are over 18 years of age can access the platform's betting section where they are provided with different betting options from different legal operators in the country.
In the coming months, sports betting and online gaming coverage will be expanded to all those LatAm jurisdictions permitting online betting and gambling. BtoBet's founder Alessandro Fried has said that operators are increasingly expressing the need to gain access to a larger fold of players, possibly through new channels.
Fried said: "From this point of view Rappi, with its 30 million users in Latin America, offers the perfect platform through which our partners can reach new customers via a new form of entertainment service.
"Thanks to our partnership with Toplay, we have set the basis for all our partners across the region to gain access to this new e-commerce channel where they could entertain themselves on a secure and trusted platform."
Toplay's Chief Executive Officer and Co-Founder, David Romero Vega, also expressed his delight with the BtoBet partnership: "Toplay and Rappi bets don't pretend to be another competitor on the licensed market, we are the ideal partner for all the legal operators and their providers.
"I am more than confident that together with BtoBet we will have the possibility of connecting thousands of users in Latin America with authorised bookmakers on the Rappi platform. The end-players are provided with a guaranteed transparency in this rapidly growing industry, ensuring that UX and player safety are on a par."