By
James
- 19 September 2022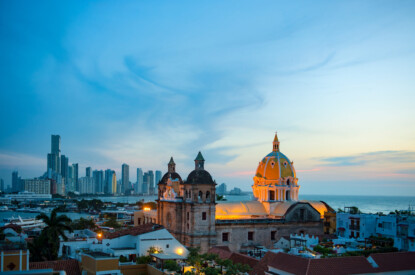 The Prosecutor's Office has filed an indictment against four people who have been accused of being part of a criminal network dedicated to carrying out fraud through online sports betting. Among the accused is a Russian citizen who has also been accused of being a spy.
A judge sent Russian citizen Sergei Vagin to jail for sports betting fraud in April. The Prosecutor's Office reported that apart from the Russian citizen, six other people were sent to jail for belonging to the criminal group known as "the smurfs."
According to local press, the organisation generated millions of dollars in order to finance operations against the government by organizing protests in the country since 2019. Vagin allegedly transferred money from Russia to destabilize and disrupt order in different Colombian cities.
Vagin is accused of asset transfer, criminal conspiracy, illicit use of telecommunications networks, and abusive access to computer systems, among other crimes.
"We are uncovering that this money laundering operation sought to affect the security of the state and citizens," Juan Carlos Buitrago, former chief of Operations of the Colombian Police Intelligence Directorate, told local news in March. "It's a large money laundering operation in the amount of $130 million," he said.
According to press Vagin sent detailed reports to his contacts in Moscow about activities in Colombia. He also allegedly tried to bribe a Colombian Army officer to obtain "top secret reports."
Meanwhile according the money is believed to have ended up in the hands of the criminal group Primera Línea which has links to dissidents of the Revolutionary Armed Forces of Colombia (FARC)
"The recruitment phase of the scam was related to the objective of verifying and searching for people who would lend their names to very small transactions that cannot be detected, precisely because the values, instead of being highly concentrated on a single individual were diluted amongst large number of subjects without raising alarms, " said the prosecutor in the case.
According to RCN News the modus operandi of the network was for money transactions through the modality known as 'pitufeo' that is, renting accounts to low-income people to enter money through their accounts.