By
Phil
- 26 April 2017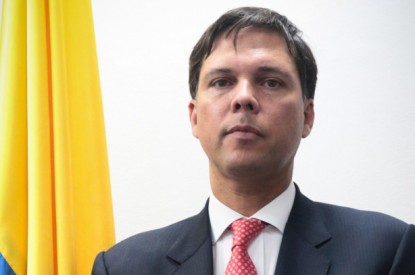 The Department of Valle del Cauca has become the first department in Colombia to sign the Pact for Legality of the Gambling Sector, a strategy with which Coljuegos aims to combat illegal gaming and raise funds for the health sector.
Head of The Colombian Gaming Control Board (Coljuegos) Juan B. Pérez highlighted the importance of the Valle de Cauca as income generated by the sector makes up 10 per cent of the income generated by the industry for the health sector but was one of the departments with the highest level of illegality.
"We have detected about 6,500 complaints regarding illegal gaming. We are losing about $350,000m pesos and Valle del Cauca, within the overall income of the sector, represents 10 percent of that, so we consider that this department is very important for starting this fight," he said.
Governor of the Department of Valle del Cauca Dilian Francisca Toro, who also chairs the National Federation of Departments, said that it was vital that other departmental leaders work together to put a stop to illegal gaming. Illegal gaming she said was having a direct affect on resources generated for health. "In Valle del Cauca we lose around $15,000m pesos a year and it is important to draw the mayor's attention to it because it is they in the municipalities who have to control and monitor raffles and games of chance and illegal gambling, " she said. According to the governor, lottery sales increased by 19.54 percent in Valle del Cauca while health transfers due to the lottery increased by 34 percent, becoming the second lottery with the highest growth in terms of sales nationwide. This she said had to come with a stronger commitment to enforcing rules when it came to illegal lotteries and gaming.
The implementation of the pact will be followed by closer coordination with the police, the prosecutor's office as well as the municipal and departmental governments. Ten more pacts will be signed nationwide. During the event the gaming board also signed a protocol whereby it formally blocked 325 online gaming sites from offering their services in Colombia. In March Coljuegos announced that it was waiting for the Ministry of Information Technologies and Communications and the police to enforce the blocking of around 300 gaming websites which currently offer their services locally. Operators offering their services locally will now have to meet with a number of requirements including the obligation to pay a licensing fee of $600m pesos and must meet with a number of other strict legal and financial requirements as well.