By
Phil
- 24 June 2016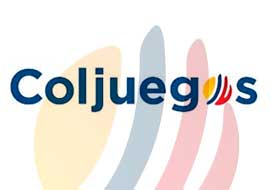 Colombia's Executive Director of the National Federation of Departments (FND), Amylkar Acosta has confirmed that agreement has been reached with the Colombian Gaming Control Board (Coljuegos) over a new instant lottery which will be used to help fund the health services in the thirty-two departments in Colombia.
The announcement was made during the this year's Governors Health Forum held in Bogotá during which lawmakers asked the National Government and the Congress for new sources of national funding. The new lottery would, according to Acosta, be a kind of 'scratch card' with some similarities to the popular game of Baloto. The Baloto game consists of guessing correctly 6, 5, 4, or 3 numbers out of a total of 45. Baloto runs twice a week and there are around 10,000 points of sale nationwide in 420 municipalities in Colombia. The new instant is expected to launch at the end of the year. Funds would be used to fund the beleaguered Health Service in the regions where the new instant operates.
The news comes at a time when the gaming control board is already giving the green light to a number of new games. In October 2013 Coljuegos announced that it would allow pari-mutuel sports betting and in 2014 Coljuegos also announced that it would permit Keno. Meanwhile amendments to Colombia's horse racing laws are already having a beneficial effect on the industry with the opening up of thirty betting shops scheduled to open later this year and a major racetrack set to open in April.
In addition the new agreement could signal the end of growing tension between the gaming board and the departments over lotteries. As a result of falling revenues and corruption scandals it is looking increasingly likely that local lotteries could be put under the control of the gaming board in order to raise revenue. However local leaders have argued that the federal government is seeking to wrestle financial control of lotteries and other games away from local districts in a bid to strengthen federal authority over local districts. However, the new agreement could be a way in which Coljuegos and the regional governors work together in the future on new lotteries in order to raise income. According to the latest estimates, new regional lotteries and instants could generate around $10bn pesos by the fifth year.