By
Phil
- 21 June 2021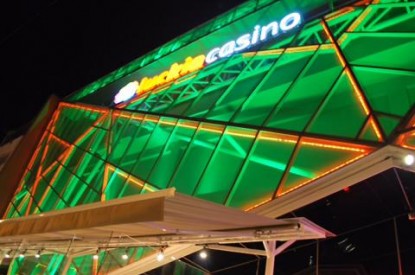 Colombian regulator Coljeugos has confirmed that during the first four months of 2021, the gaming sector generated sales of more than US$1,390m, marking growth of 54 per cent year-on-year.
President of Coljuegos César Augusto Valencia Galiano, confirmed: "In the first four months of this year, the sector has registered total sales of 5.17bn pesos (US$1,390.85m), which means a growth of 54 per cent compared to the same period of 2020, when sales amounted to 2.37bn pesos, thanks to the strengthening of online games, and at a time when localised games have been affected by the already known restrictions."
"Of this total, $76,762m (US$20.65m) has bene generated by localised games where casinos and bingo halls are located and $52,333m (US$14.08m) by online games. These contributions are destined for the health sector and are complemented with a VAT collection of approximately $515,000m (US$138.54m)."
The Minister of Finance and Public Credit, José Manuel Restrepo Abondano, praised the gamin industry saying it would make an important contribution to the country's economic growth.
"The sector has positioned itself as an industry example of transparency , as has been expressed by the Financial Superintendency and the UIAF, as a consequence of their preventive actions in matters of money laundering and terrorist financing, but also because of their strategy to combat illegality. , articulated with territorial entities and authorities, which makes it more competitive. We have to promote economic growth in which the gambling industry will make a very important contribution and, thirdly, to achieve fiscal stability through a social investment project that contributes to the generation of jobs and poverty reduction."