By
James
- 2 March 2023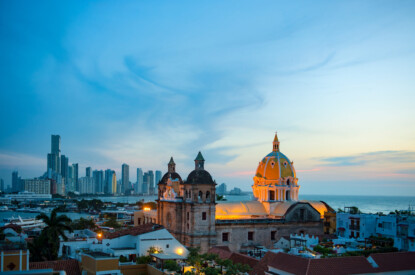 The Colombian gambling control board (Coljuegos) announced that in January, it collected $81,248 million pesos (US$16.8 million) an increase of 27.5 per cent, compared to the same period last year. Transfers to the health service amounted to $265,936 million pesos (almost US$55m), which reflected a growth of 24.3 per cent compared to 2022.
In January casinos and bingo halls with slot parlours contributed $30,615 million pesos (US$6.3m), while online gambling contributed $28,803 million pesos (US$5.9m). Meanwhile lottery game Baloto Revancha contributed $4,231 million pesos (USD 875,000) to the health service; while the other nationally available lotto game Super Astro provided $11,783 million pesos (USD 2.4m).
Provincially run  landbased lotteries, instant game Raspa y Listo  (available in most provinces)  and the popular numbers game called  the Chance Game, which is run by a number of different operators, combined contributed $34,402 million (USD 7.11 million) in licensing fees for the month of January.
In a statement Coljuegos said that the industry continued to play a crucial role in providing income to the Colombian health service.
"Our industry is committed to the sustainability and economic development of the country. Coljuegos will continue to promote the diversification of the portfolio of games of luck and chance, the fight against illegality throughout the Colombian territory and technological modernization to achieve more efficient processes that allow us to allow us to continue to consolidate ourselves as one of the most important sectors in Colombia. We ask all Colombians to play responsibly, on web sites and portals authorized by Coljuegos, because each resource generated from this industry contributes to financing the health of Colombians."