By
James
- 13 February 2023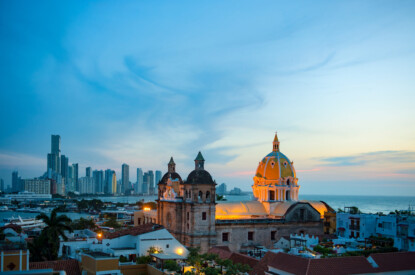 There is growing speculation that a former councillor of Bogotá Roger Carrillo has been slated to be the new president of Coljuegos. Once in office he will be responsible for managing more than $500 billion in government transfers to the health service.
Although not yet official Roger Carrillo's appointment will be controversial as he was recently caught up in the middle of a political scandal for an alleged case of impersonation. According to local press it is alleged that he posed as another politician called Roberto Pérez, who was a competitor for the same post. Press reports say that Carrillo pretended to be Pérez and criticized the government in a statement in an alleged effort to get him out of the way in the fight for the coveted position.
The news comes as the board published its latest online figures in a press release.
According to Coljuegos, 2023 is projected to be another good year for the online gambling industry. In 2020, online games recorded bets close to $8 billion pesos and for the year 2021 this rose to $16 billion. In 2022 bets stood at $26 billion pesos with a growth of 67 per cent, compared to the previous year.
In licensing rights online gambling contributed around $255,376 million in 2022, most of which went to the Colombian health service. There are currently 16 operators authorized by Coljuegos and as of December 2022 there were a total of 8,059,313 active accounts (a player can register with one or more accounts on different platforms).
The government's decision to appoint Carrillo is seen as a way to ease tensions with the Conservative Party, which is part of the Government coalition.