By
Lewis
- 27 January 2021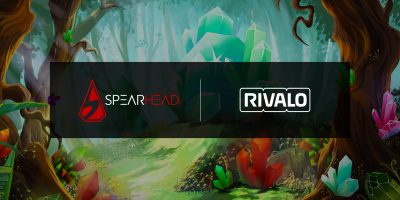 Spearhead Studios' games have gone live with Colombia-facing operator, Rivalo, via EveryMatrix's CasinoEngine.
Mathias Larsson, Managing Director at Spearhead Studios, commented: "It is a pleasure to work with Rivalo and we are happy to go live on their platform with all of our games. Rivalo is a fast-growing operator and this partnership will help both parties expand their business on the Colombian market.
"We've also started building Video Bingo games which is a game type favoured by players in Colombia and other promising LATAM markets. In 2021, our focus will be to expand even more in this market and strike valuable partnerships with operators active on those markets."
Since launching one year ago, Spearhead Studios has released 21 new titles, bringing the studios' portfolio to a total of 28 games certified in 11 jurisdictions, including in Colombia, Romania, Belarus, and Germany. After finalising its Colombia certification process in June 2020, the provider is seeking to expand its footprint in the Latin American region in 2021.
Alvaro Mosquera, Country Manager Colombia at Rivalo, said: "We are very excited about starting the new year with this new partnership with Spearhead. We are sure their excellent games will be welcomed by our Colombian players with great enthusiasm and that Spearhead's new Video Bingo as well as their Blackjack games will be part of the tip of the spear of our expanded Casino offering for 2021.
"As the premium operator on the Colombian market, we are committed to pursuing our pioneering trend of adopting fresh technology and delivering exclusive content. Spearhead games will not only be accessible to our current customers, but they will also be showcased to more than eight million Rappi users via our mobile Casino integration within RappiApuestas, Rappi's own betting App."