By
William
- 8 October 2021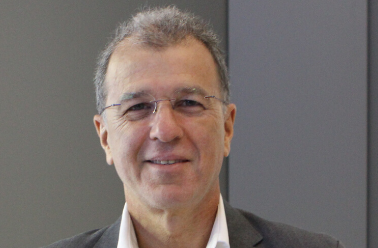 A number of jurisdictions in Latin America have made huge strides in regulating the gaming industry. Online gambling is now available in Buenos Aires, and Brazil will open its sports betting market soon. G3 speaks to Gabriel Szlaifsztein, General Manager – LATAM at Continent 8 Technologies, about the changes.
Do you think that regulations being adopted in Latin America have had a role to play in Ecuador's shifting policy on gambling?
The regulation of gambling in Latin America began in earnest a few years ago with Colombia the first to open its doors to the industry. This proved to be a successful move for Colombia and since then we have seen other countries such as Argentina and Brazil follow suit.
If we take these three countries alone, it means that more than half of the population of Latin America will have access to some form of regulated gambling.
Ecuador is undoubtedly looking at what its neighbours have done and are doing, and will likely use this to guide its own regulatory framework. It will be able to take the lessons learned from these other countries and craft its own rules and requirements that fit its culture.
Importantly, this should help overcome previous issues that resulted in the government banning land-based casinos and not providing a clear regulatory framework for online gambling.
For now, the debate revolves mostly around land-based casinos. Do you think that Ecuador might expand to cover other verticals as well?
If you look at other countries that have regulated gambling, partial regulation is rarely, if ever, the best option. By just regulating land- based gambling you are not regulating the activity itself, just the land-based venues at which it takes place. Regulation works best when it covers all channels – retail and online – and all verticals – casino, sports, bingo, lottery, etc.
I would encourage the authorities in Ecuador to consider regulating all gambling in the country to include retail and online, and across all verticals. This ensures that regulations are consistent and that ultimately players are properly protected regardless of whether they play at retail venues or via their computers and smartphones.
What kind of opportunities do you foresee for Continent 8 if Ecuador green lights gambling?
Continent 8 is an experienced and specialised supplier for the global gaming industry with more than 20 years of knowledge. In short, we provide an end-to-end solution to always guarantee the best user experience.
Today, we provide local and international operators with data centre infrastructure, cloud services, cyber security solutions and a fast private network the spans more than 80 locations across four continents around the globe.
These resources are available in different locations; we already have these capabilities installed in Colombia and are in a position to deploy them in Ecuador rapidly. This would allow us to offer the same world-class service for operators and suppliers entering the market as we do elsewhere.
What's more, as we already have a strong presence in the region, we can ensure operators are first to market. Of course, the combination of data centre services, communication networks and cyber security solutions provides a greater strength that benefits both operators and players.
What kind of partnerships would you be looking for?
Continent 8 looks to partner with carriers and data centre services, sharing international experience and adapting to local needs. We are a business that prides itself on building effective and mutually beneficial relationships, an approach that has helped establish Continent 8 as a market leader and the infrastructure partner of choice in the global gambling industry.
From a data centre and network standpoint, what challenges does Ecuador offer as a potential jurisdiction?
From a network perspective, the country has a good foundation to work from. Ecuador has two landing points for submarine cables and is well connected with the wider Latin America region. Internally, the most populated cities such as Quito, Guayaquil and Cuenca have good connectivity, too.
The wider country is well prepared for online activity – around 80 per cent of the population has internet connection and 90 per cent has a mobile phone. The country also has three main internet providers, which ensures pricing is competitive.
In terms of data centres, there are local and global suppliers with facilities in Guayaquil and Quito. Some of these are owned by carriers so, again, the infrastructure is there to support the gambling industry. The real challenge is inadapting this infrastructure to meet the specific needs of the sector, but this is something that we have been doing since 1995.
Could you provide us with an update of any recent developments in Continent 8's operations in Latin America overall?
Continent 8 has ambitious plans for the region that we are already deploying. This includes establishing facilities, expanding our network with the lowest latency and providing strong cyber security control. This is all supported by a regional team that includes both English and Spanish speakers.
Colombia was our first Latin America region and we have implemented data centre (hosting and co-location both available) and public cloud services connected to Continent 8's scalable and reliable network.
We will soon be launching our services in Puerto Rico with a data centre and point of presence, expanding our network once again in the process. We are also looking at Brazil, Argentina and Uruguay.
If Ecuador does green light gambling, we are ready to support operators and suppliers entering the market from Colombia. We are also more than happy to install and share our knowledge directly in the country.
It is generally an exciting time for the entire Latin America region and at Continent 8 we are committed to providing the very best infrastructure for operators that enter the fray.