By
Phil
- 19 November 2015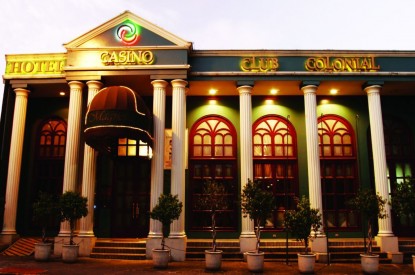 The Costa Rican Tax Administration has defended the delay in the implementation of a new tax rate on the gaming industry which was first passed in 2012 by the Legislative Assembly.
According to the head of the Tax office Carlos Vargas, the delay is due to the size of the project and he insisted that the new tax will be in effect in 2016. "We are establishing the appropriate census of taxpayers. It is an intense job which we are doing in partnership with the Ministry of Security," he said.
His comments come after it was revealed in a report published by the Internal Audit Office of the Ministry of Finance that the list of gaming operators was outdated. According to figures released by the Treasury there were 52 licensed casinos, two of which were inactive.
However this figure does not tally with the data on file with the the Security Ministry which is the body responsible for the granting of licences. The Security Ministry has 48 registered casinos. Of these, 32 are authorised to operate, seven licenses are suspended, six have no permission to operate and three licences are out of date, according to data provided to local news portal La Nacion.
In 2011 the Costa Rican government began looking at casino gaming as a way to raise money in order to combat the rise of gang violence. Passed by 42 votes to 1 in 2012 the "Law on Casino Taxation."
regulates both casinos and call betting centres in Costa Rica. According to the new law, casinos may only be permitted in hotels rated four stars and above. The law also raises taxes by imposing a 10 percent tax on net profits on all casinos in Costa Rica. In addition casinos must pay 60 per cent of the equivalent of a basic worker's salary per table on the premises and 10 per cent per slot machine. This amounts to around US$430 per table and US$70 per slot machine. Additional income raised by the new tax will be used to improve prison infrastructure and the maintenance of equipment and material for the security forces.