By
Lewis
- 9 April 2021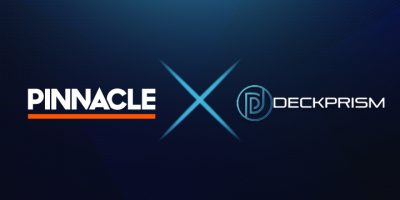 Pinnacle has signed a partnership with DeckPrism Sports that will enable the online bookmaker to enhance its in-play betting experience through the use of DeckPrism Sports' proprietary models, technology and modelling capability.
Marco Blume, Trading Director at Pinnacle, explained the rationale behind the agreement: "Everyone knows that in-play betting is where the action is nowadays. It's great for the customer, but it presents a unique challenge to a bookmaker.
"Pinnacle thrives on this, and we have proven time and again that we will take on these challenges in order to give bettors what they want. There are so many moving parts to in-play coverage and so much more experience and technology required to get things right compared to pre-game.
"We've partnered with DeckPrism Sports because they are head and shoulders above others in this field. Through this collaboration, we're setting the gold standard for the industry to follow.
"We had a great product before, but now our pricing will be even faster, as we continue to improve the in-play experience for our customers."
Ed Miller, Co-Founder and Chief Architect of DeckPrism Sports, commented: "Pinnacle is one of the top names in sports betting across the globe and we are thrilled to be able to work with them to ensure their customers enjoy a more seamless in-play betting experience.
"This is an exciting partnership for both parties and it is a testament to the quality of our product that we can help improve the great work Pinnacle is already doing. DeckPrism's advanced technology and models have proven itself to benefit companies like Pinnacle by capturing more in-game action, but it's also about creating a fairer and more reliable product.
"We're looking forward to improving the experience for Pinnacle customers, while also helping the company secure more revenue and achieve greater brand allegiance."