By
Phil
- 12 October 2021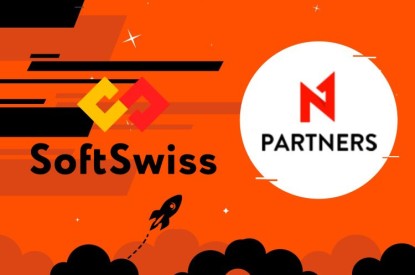 N1 Partners Group becomes the first client of the multi-purpose new solution – SOFTSWISS Jackpot Aggregator.
Ivan Montik, Founder of SOFTSWISS, said: "Solution SOFTSWISS Jackpot Aggregator opens up unique and truly inexhaustible opportunities in the iGaming industry. And I'm glad that the first client to use this product is N1 Partners Group. In our work, we always pay special attention to the innovation of the proposed solutions and the benefits they could give to our clients. We created and devised Jackpot Aggregator on the basis of our desire to develop the industry and make it more appealing to the audience. We believe in our innovative approach to become the gamechanger in the industry, and we're bound on ensuring that our clients' interests are met in full. N1 Partners Group has made an excellent choice to become our first client. After all, SOFTSWISS always offers only the best solutions for the growth and development of its customers' and partners' projects."
Due to the unique opportunities for organization of jackpots, their management and the ability to toggle individual settings provided by the product, N1 Partners Group has the ability to combine any groups of players from all its projects into their own global jackpots.
Connecting SOFTSWISS Jackpot Aggregator has already increased gaming activity on N1 Partners Group projects and attracted a new audience of players.
Yaroslav Laptev, Chief Product Officer of N1 Partners Group, added: "We believe that connection to SOFTSWISS Jackpot Aggregator takes our projects to the next level: players can participate in jackpot draws by playing their favorite online casino games. By improving projects, we focus on the interests and needs of the audience and follow the industry trends, thus increasing the uniqueness of our projects."