By
Phil
- 21 September 2016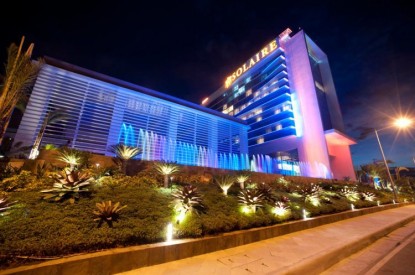 Bloomberry Resorts, who operates Solaire in the Philippines, has officially withdrawn from the tender process for a casino licence in Cyprus.
Bloomberry's Director of investor relations Leo Venezuela confirmed the news without offering any reasons although it is believed to be the difficulty in securing reasonably priced land.
The news leaves Cambodia operator NagaCorp and a consortium including Hard Rock and Melco International, who operates casino in Macau and Russia, in a direct head to head to secure the licence.
Tourism Minister Giorgos Lakkotrypis expressed his disappointment that the tender had not yet been completed. He also suggested that the successful applicant could be allowed to open a temporary casino immediately after the award.
"There is no doubt that it is an ambitious project, especially due to the model that we have chosen, which is the resort casino, unlike the rest of Europe which chose many smaller casinos. So we believe this will give us additional competitive advantages," he said. "Our intention is before the end of the year to evaluate and award the winning bid."
Reports last week claimed suggest that only Melco International, Hard Rock and local agricultural company Phassouri, had successfully secured land for the project. It is believed to have secured land in Limassol on the southern coast whilst Nagacorp is considering a Lamarca-based project. Naga Corp will have up to October 5 to submit its final detailed outline for the project. A total of 12 major companies from the USA, Philippines, Cambodia, Russia and France had formally expressed their interest in the Cyprus licence.
The prize is a licence to operate not just an Integrated Casino Resort but up to four satellite casino premises, in districts other than the one where the ICR will be located. Each will be licensed for the operation of up to 50 gaming machines per location.
Under the framework, the winning bidder will have to build a holistic integrated resort, the first of its kind in Europe. It will feature 500 hotel rooms, plus a casino with more than 1,000 slots and 100 table games. The group will be granted a 30-year casino license with an exclusivity period of 15 years.