By
Phil
- 22 October 2013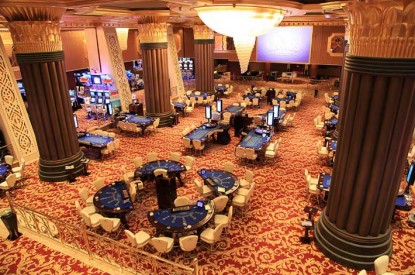 In a dramatic about turn, Southern Cyprus could yet have more than one casino with plans to allow a single investor the opportunity to run not one but three casinos.
Members of the Coordinating Committee of Parties and Organizations of Paphos revealed the breakthrough after a meeting with President of the Republic Nicos Anastasiades.
Savvas Vergas, Mayor of Paphos and chairman of the Coordinating Committee, said: "The investor will be allowed to determine the site of the casino-resort. At today's meeting, we received assurances from the President himself that the investor will have the right to open one casino and two branches in other districts. That is to say that the investor will have the right to create small casinos that can start operations before the major casino."
President of the Paphos Chamber of Commerce and Industry George Leptos, added: "It is clear that the government is willing to allow the investor of the integrated casino-resort to operate another two smaller casinos in other areas, away from the main resort. We exchanged views on the issue of the casino and it is obvious that there is the intension by the government to include in the license terms for the creation of two smaller casinos in different areas than the one of the major casino. The location for the construction of the one integrated casino resort and the two smaller branches is up to the investor and it should not be in the same region
The hope is that tourist districts will not be negatively affected by the birth of a super-sized casino in a single district.
Mr. Vergas said an advisor would be appointed to finalise the conditions for the procedure to be announced to find the investor.
The government had said that the licensing procedure would begin immediately on a 'fast-track' basis and would be completed in 12 months "because the country`s economic and tourist development needs a casino with specifications of the same standards as those of the big casinos around the world."
A delegation of high-ranking Cypriot politicians are on a visit to Las Vegas to hold talks with up to five big name casino operators over the potential of developing a resort casino on the south side of the island's border.
Under Secretary to the President Constantinos Petrides is on the visit to the US to hold talks with big casino operators and with the Nevada authorities to learn more about the legal framework. He was joined by the Chairman of the Cyprus Tourism Organisation Alecos.