By
Phil
- 7 October 2015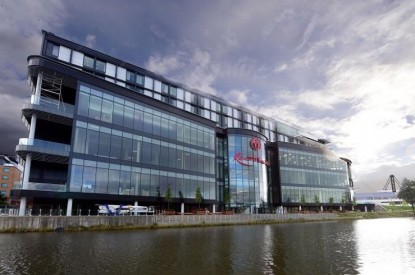 Six major firms from the US, Malaysia, South Africa, Cambodia and France have officially lodged their interest in bidding for the licence to build and operate a casino resort in Cyprus.
Government sources in Cyprus have confirmed that five of the six operators include Genting, Hard Rock, Sun International, NagaCorp and Bouygues from France.
Each of these operators have paid €10,000 in order to bid for the casino licence. The expression of interest period began on September 18 and runs until December 18, 2015. More operators are expected to place their submission with Caesars and MGM resorts both reportedly interested in the multi-site opportunity.
The winning bidder will be announced in 2016 with a two year time scale given to open the resort casino. They will though have the option of opening a temporary casino construction within the year.
The government has instructed that the casino must be developed on privately owned land.
Genting, a Malaysian-born operator with casinos in Malaysia, Singapore, Macau and United Kingdom, is believed to have visited Cyprus to carry out initial due diligence and to establish a local presence. It is soon to open one of the largest casinos in the UK in Birmingham with a project that fits Cyprus' resort definition. It faces competition from South African operator Sun International which operates Sun City, and Hard Rock which has a recognised international brand already in operation in Hollywood, Tampa Florida, Biloxi, Las Vegas and Punta Cana in the Caribbean. Cambodian operator NagaCorp is the largest hotel, gaming and leisure operator in Cambodia, and has already committed to a large scale project in Russia's Far East. Bouygues is the lesser known of the bidders so far. It has interests in online operations in France.
The new legislation will allow for one casino resort with slots and table gaming, a smaller casino with up to five tables and three satellites slot only venues. There will be a ban on allowing credit to players with entrance restrictions for Cypriot players who will need to obtain a special permit after their tax file is checked, confirming proof of income. The minimum age for players will be set at 21.
The government added: "The world class casino shall include at least 100 gaming tables and 1,000 gaming machines. Should the operator wish to install more than 200 gaming tables and/or 2,000 gaming machines, approval from the CGC shall be required. The operator will have the option to develop, in addition to the ICR, up to four satellite casino premises, in districts other than the one where the ICR will be located. Each will be licensed for the operation of up to 50 gaming machines per location. One of these locations may exercise an additional option to operate up to five gaming tables. For the purposes of the limitations on gaming tables and gaming machines, electronic table games shall be classified as gaming tables. Other activities and facilities are not prescribed but should aim to develop the ICR's proposition in a manner that best supports the strategic objectives of the Government. Examples of such other facilities include, but are not limited to, conference and meeting facilities, convention facilities, paid for attractions, complementary attractions, sports facilities, sports venues, entertainment venues, tourist facilities, retail and dining facilities and recreational amenities. Interested Candidates are left free to propose such blend of facilities and attractions in accordance with their business model and what they consider best suited for the purposes of the Cyprus Integrated Casino Resort."