By
Lewis
- 14 March 2016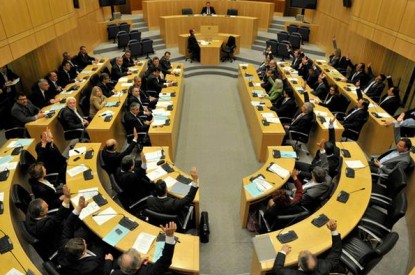 The Cypriot Parliament approves legislation to grant the Republic of Cyprus' first legal casino, with the tender process expected to conclude shortly, despite a challenge to the bidding process.
March 10 saw the Cyprus' House Plenum approve the regulations for the first completely legal casino in the Republic of Cyprus with 28 votes in favour, one against, and 16 abstentions. The minimum requirements are 100 tables and 1,000 machines and the successful bidder could immediately start operating a casino for a 30 year-period, with the tender winner due to be announced imminently.
The Cypriot government whittled down the list of 12 casino tenders to just three who will make it through to the final stage of its tender process. Bloomberry of the Philippines and Naga Corp of Cambodia have made it through along with a consortium including Melco Entertainment of Macau and Hard Rock of the United States.
Reports out of Cyprus claim that the Hard Rock/Melco International Development team is looking at a location in Limassol on the southern coast. Bloomberry Resorts is reportedly eyeing the potential of Paphos in the south west whilst Nagacorp is considering a Lamarca-based project.
The operators have submitted their final plans for consideration including the location and the details behind their project. Under the framework, the winning bidder will have to build a holistic integrated resort, the first of its kind in Europe. It will feature 500 hotel rooms, plus a casino with more than 1,000 slots and 100 table games. The group will be granted a 30-year casino license with an exclusivity period of 15 years. However, a challenge has already been made by a candidate not accepted in the tender, the Goldenlady Consortium, which has lodged a complaint about the licensing tender process and has called on Auditor General Odysseas Michaelides to intervene.
A total of 12 major companies from the USA, Philippines, Cambodia, Russia and France had formally expressed their interest in the Cyprus licence. These casino operators paid €10,000 each for the option to bid. According to reports one of the short-listed bids proposed an investment of €450m, the other two offered €250m, while whereas Goldenlady's bid was for a €1.15bn investment.
The Goldenlady Consortium is reportedly made up from French operator Partouche, the Trump Organization and Navegante Gaming & Hospitality. In a letter to the government, it asked them to explain why it was overlooked when what it had offered in terms of investment was so much more than the other projects. It also claimed the fact that the three shortlisted names were leaked before any official announcement was made 'casts a shadow on the credibility of the process.'
The winning operator will have the option to develop, in addition to the ICR, up to four satellite casino premises, in districts other than the one where the ICR will be located. Each will be licensed for the operation of up to 50 gaming machines per location.