By
Phil
- 2 October 2016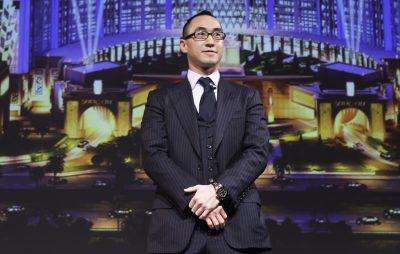 Macau-based operator Melco International is now the only operator left in the race for the Cypriot casino concession following a decision by Cambodia operator NagaCorp to pull out of the bidding process.
NagaCorp, the operator of Phnom Penh's NagaWorld casino, said in a filing to the Hong Kong Stock Exchange: "After careful review and given all the latest information available to us, the company will not be participating in the Request For Proposal and the decision made is in the best interest of our shareholders and the company."
The decision follows an identical move by Bloomberry who operates Solaire in the Philippines with the cost and difficulty of securing land believed to be at the root of both companies pulling out.
NagaCorp and Bloomberry has both been given extra time to submit their final proposals with a three month extension being granted from the initial deadline of July 5. They said that their proposals had been delayed due to the state bureaucracy involved in land acquisition.
The key to Melco international securing land lies with the fact that one of its partners Cyprus Phasouri Limited already has plenty of available land on the island.
Melco International, headed up by Lawrence Ho, said: "The multi-national consortium consisting of Melco International Development Limited, Hard Rock International and Cyprus Phasouri Limited is ready to submit its final bid as per the official schedule October 5, 2016. The consortium is looking forward to collaborating with the Cypriot government on this exciting project and to meet the set targets and establish a world-class integrated casino resort that will be highly beneficial to the economy and tourism of Cyprus."
The consortium is believed to want to build its casino on the southern coast near Limassol, which is the island's second largest city with over 100,000 people.
The prize is a licence to operate not just an Integrated Casino Resort but up to four satellite casino premises, in districts other than the one where the ICR will be located. Each will be licensed for the operation of up to 50 gaming machines per location.
Under the framework, the winning bidder will have to build a holistic integrated resort, the first of its kind in Europe. It will feature 500 hotel rooms, plus a casino with more than 1,000 slots and 100 table games. The group will be granted a 30-year casino license with an exclusivity period of 15 years.
A total of 12 major companies from the USA, Philippines, Cambodia, Russia and France had formally expressed their interest in the Cyprus licence.