By
Phil
- 20 December 2018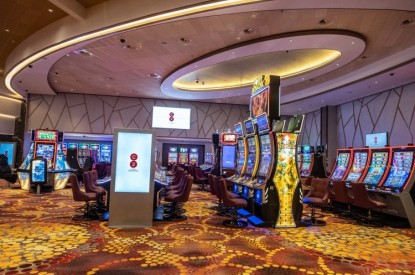 The newly opened Cyprus Casinos Nicosia (C2 Nicosia) satellite casino is already attracting around 600 visitors a day.
Craig Ballantyne, Property President of City of Dreams Mediterranean and Cyprus Casinos, revealed the figure at a press briefing on the second casino opened in Cyprus by Melco Entertainment.
C2 Nicosia features five live tables and 50 slot machines. It employs 135 people with 565 being employed in Limassol.
It has already recorded a huge win and a big loss with one foreign player winning €500,000 on roulette and another losing €130,000.
Mr. Ballantyne said: "We want people to win. Without winners we would not have players."
He added that the player base in Limassol was 84 per cent Cypriot with the other 16 per cent coming from 21 countries including Russia, Israel, Jordan, the Emirates and China.
The casino only opens at 3pm and shuts at 6am during the week due to it being close to the University of Nicosia.
Melco will open another satellite casino at the airport in Larnaca this week with this property being a slot only venture. It will be split between landside and airside with players able to play 22 slots before passport control and 28 slots once they have checked in and gone through security.
Melco is still to finalise plans in Paphos and Ayia Napa with both likely to be in operation after Easter 2019.