By
Phil
- 29 April 2015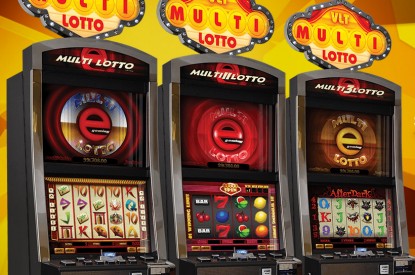 e-gaming, the Czech-based specialist in server based gaming and game content for on-line casinos, has added a number of new markets to its install base in the Caribbean and Balkan countries with the number of installed units now surpassing 20,000.
"The numbers of terminals are increasing every month in Latin America," said Urbain Thewissen, director of Development at e-gaming, "and our games will appear in the near future on some Latin American On-line casinos.
"We received order confirmations from ICE and Fer Interazar where our products got full attention of a lot of visitors, the numbers of installed machines in Spain is increasing every month since we started operation there, in the next coming weeks we will put machines in operation in three other communities," Mr. Thewissen added.
Since entering the gaming industry in 2005, e-gaming has begun to make a real name for itself and became one of the main players on its domestic market of the Czech Republic, where it has a strong position on the VLT market. E-gaming was one of the first companies to introduce VLTs into the Czech Republic and now has one of the largest networks in the country with roughly 20,000 terminals currently in operation.
Based in Prague, e-gaming is a young but very dynamic and evolving company and since last year made inroads into the Slovak, Romanian, Spanish, Belgian and Macedonian markets and is now looking at other international markets.
e-gaming created Multi-lotto Server Based Gaming system that allows to access the advantages of online technology like: multi-channel gaming, which allows players to access games on other platforms; support for multiplayer and progressive jackpots; and fast access to any game available in company's portfolio, enabling a long tail effect.
The Multi-lotto system can easily be integrated onto any gaming floor. All that is required is an access to the internet. This allows operator to connect Multi-lotto VLTs to a wide library of games and gives an access to extensive operational modelling tools. No matter what size the operation is, Multi-lotto Server Based Gaming system can scale to operator's requirements. Games available in the system include video slots, table games, video pokers, AWP and the Progressive Jackpots games.
"In Spain we also signed an agreement with an important website for delivery our game content, we will go On-line with our games most probably before summertime. We are very pleased with results of our game content on several websites and demand for those games is increasing every day."
Mr. Thewissen, concluded: "Very soon we will go on-line with our games on our own flexible platform that we are offering to every On-line casino, we are not only offering game content we also can provide a complete solution for any party who wants to launch it' On-line casino.