By
Phil
- 9 September 2020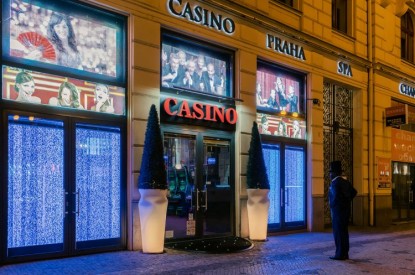 Slots and VLTs are facing an outright ban in the Czech capital of Prague draft legislation presented to the City Council on September 10.
The legislation would ban all mechanical, electromechanical and electronic slots and video lottery terminals in the capital whilst allowing traditional table gaming to remain. Although the ban would kick in immediately, existing licences would be honoured with the last expiring in 2024.
Prague councillor Hana Kordová Marvanová said: "The issue of regulating the operation of gambling is primarily a question of finding a balanced solution, responding to the development of legislation and modern gaming technologies. On one hand, this leaves the citizen free to decide and do business, on the other hand reduces pathological phenomena associated with gambling, and on the other hand, reduces pathological phenomena associated with gambling."
The number of slots and VLTs fell from 15,934 on January 1 2010, to 3,995 at the end of August 2020.
Ms Marvanová said that the ban would result in a CZK400m ($15.1m) deficit in annual gambling tax for the city.
She added: "I promised the city districts that the loss of income due to the ban on technical games will not be felt and will be compensated from the budget of the City of Prague so as not to suffer from this step the financing of important public activities."
"The last decree on gambling regulation is from 2015. Unfortunately, it did not limit the number of casino gambling rooms, but in fact, they are only slot machines where almost anyone can play day and night except for short breaks. Slot machines are a bad sign for the city because they are the most addictive and are linked to all sorts of crime, so it is both a social and security risk," she added. "I am aware that this will deprive boroughs of a significant portion of their income to finance sports and similar activities. That is why I also want the City to compensate for this loss of income for the boroughs so that no borough is motivated to keep the gambling clubs just for money."
One area of Prague, Prague 7 banned slots in November 2019, opting for a zero tolerance policy. In 2014, Prague 7 held a local referendum on the matter with 92 per cent of the voters voting in favour of the ban.
Countrywide, slots accounted for CZK196.5bn of Czech's turnover in 2019 which in total reached CZK389.2b in 2019. Slots revenue was up 17 per cent despite the number of land-based slots decreasing by 16.2 per cent last year to 36,464. Czech's total number of slots halls decreased by one-third last year to 1,227.
Caption: Vegas Casino in Prague