By
Lewis
- 14 September 2020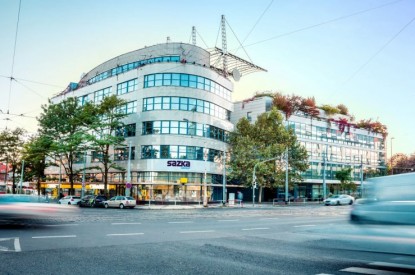 Czech lottery operator Sazka has announced its financial results for the first six months of 2020, with gross gaming revenues down by 28 per cent to €652m, primarily as a result of the impact of COVID-19 on land-based sales.
Operating EBITDA decreased by 42 per cent to €167m and adjusted EBITDA, which excludes certain one-off items, decreased by 41 per cent to
€168m. Profit after tax from continuing operations decreased by 90 per cent to €42m.
"Our diverse geographic exposure, game portfolio and sales channels, the wealth of knowledge and expertise we have within the organisation, and the agility and resilience of our team meant that we were well placed to deal with COVID-19," explained Robert Chvatal, SAZKA Group CEO.
"They also positioned us well for recovery when the situation began to normalise. Over the last few months performance across geographies and products has been returning towards, or in some cases is above, pre-pandemic levels.
"Whilst the future impact of COVID-19 on businesses and the economy is hard to predict, it is clear that the pandemic has allowed us to accelerate our strategy of increasing online sales, including of traditional products and digital-only games. This was already a major strategic focus for us and our experience in the last several months has only emphasised the benefits that it can bring."
Online sales, which increased significantly in the Czech Republic, Austria and Greece during the period most directly impacted by COVID-19, have continued to perform strongly.
In June, Sazka acquired a 17.19 per cent stake in CASAG previously held by Novomatic. As a result, SAZKA Group's shareholding is now 55.48 per cent and CASAG has been fully consolidated as a subsidiary from 26 June.
In July, the Supervisory Board of CASAG approved a plan to optimise the cost structure of the casino business in Austria and OPAP acquired an additional 51 per cent stake in Stoiximan Group's Greek and Cypriot business, as a result of which it now holds a 69 per cent stake.
Chvatal added: "I'm also delighted that we were able to close two strategic M&A transactions. After closing the acquisition of Novomatic's stake in CASAG, we look forward to working together with the Austrian state, CASAG and Austrian Lotteries to take the lotteries business to further successes, and to build a sustainable and profitable Austrian casinos business, leveraging the strength of the brand and the team.
In August we closed an important acquisition in Greece by taking a majority stake in Stoiximan's Greek and Cypriot business. Not only does this further strengthen our position as the undisputed leader in the Greek and Cypriot markets, but it also represents a step-change in OPAP's online presence."