By
Phil
- 14 June 2021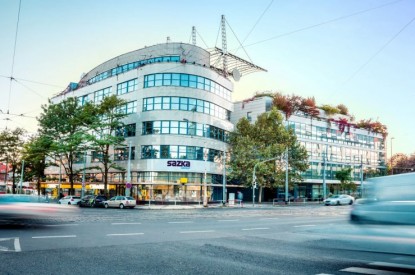 SAZKA Group saw its Gross gaming revenue (GGR) increase by 30 per cent year-on-year to €526m for the three months to 31 March 2021 with Adjusted EBITDA up by four per cent year-on-year to €144m and profit up by 44 per cent year-on-year to €35m.
The company stated: "Certain COVID-19 restrictions were reintroduced in our markets in November 2020 which continued to impact our physical retail network in Greece and our casinos in Austria and internationally in Q1. The vast majority of the physical retail POS of our businesses in the Czech Republic, Austria and Italy have remained open and continue to sell our products. Therefore, the measures have once again not had a material impact on our sales through the physical retail channel in Austria, the Czech Republic and Italy. Online sales, which increased significantly during 2020, have continued to grow strongly.Our physical retail business in Greece and Cyprus as well as our casinos were largely shut as a result of restrictions in Q1. However, they have all reopened since the end of Q1."
In January 2021, the Group acquired a 4.31 per cent shareholding in CASAG, resulting in an economic interest of 59.8 per cent. During the first quarter of 2021 the Group increased its direct shareholding in OPAP by 0.99 per cent through open market purchases, as a result of which the Group's shareholding increased to 44.11 per cent and its economic interest to 37.08 per cent. In March 2021, funds advised by Apollo completed their investment of €500m in SAZKA Entertainment, the immediate parent of the company.
Sazka Group's chief executive, Robert Chvatal, said: "Overall, I am very pleased with SAZKA Group's continuing strong performance in Q1 2021. I look forward to a great year as our strong trading momentum persists, our impacted businesses in Greece and Austria return to normal conditions, and we continue to make progress on our strategic objectives."