By
Phil
- 4 November 2014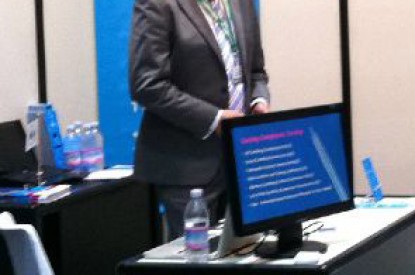 NMi Gaming has been granted an extension to the scope of their ISO 17025 accreditation to cover testing and certification of all elements of the new Danish Gambling Authority (DGA) Certification Programme.
The Programme was released by the DGA this summer and the extension of scope was granted to NMi after an audit and review by the United Kingdom Accreditation Service (UKAS).
The DGA have described the new Programme, which becomes mandatory for any certification activities carried out from 1st January 2015, as "better suited for the execution of supervision" and also as creating "a better base for the future development of the Programme". Certification of gaming products for Denmark can only be carried out by laboratories that explicitly have the relevant documents listed in their ISO Schedule of Accreditation and operators and suppliers face another learning curve to understand the new regulations within the stipulated time frame.
Andrew Rosewarne, Managing Director for NMi UK commented: "We are delighted to have been accredited in accordance with the revised certification framework from the Danish Gaming Authority. We have been working with UKAS for several months to get to this point and I believe we are one of the first in the world to gain approval for the new standard. We already have work under way using the new Programme and customers are benefiting from the knowledge we gained from our early push for the qualification. From the 1st January 2015 certification against the new documents will become mandatory. This applies not just to annual certification but also to the quarterly vulnerability scanning and change management reporting, so no one operating in Denmark is more than a few months away from needing expertise in the new Programme. Our commitment to maintaining pace with emerging and evolving regulated gaming markets means that NMi are well prepared for developments of this kind."
The new Programme implements changes to requirements for RNGs, penetration testing and vulnerability scanning, virtualised server environments (Cloud), along with a number of clarifications and minor updates. Documents have been divided so that requirements that only apply to a specific type of gambling product are separated from those applicable to all gambling products, to enable the compilation of certification packages related to specific game types.
NMi is one of the few labs for Denmark to also be an approved enterprise to offer the Provision of Gambling (PoG) report, this puts NMi in a unique position to offer their clients all services in the Danish market.
NMi is a centre of international expertise in testing, certification, calibration and training in the fields of metrology and gaming. The company has been serving the gaming industry for almost 40 years and has laboratories in Italy, the Netherlands, Canada and the UK.