By
Lewis
- 26 August 2020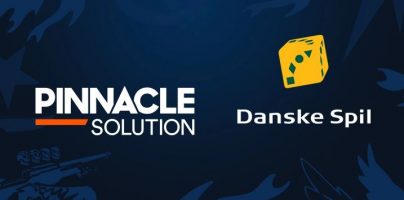 Pinnacle Solution – the B2B arm of the online sportsbook Pinnacle.com – has announced a major deal to provide its services to Danske Spil, the Danish national lottery.
Under the terms of the deal, Pinnacle Solution will supply its esports product to the Danish national lottery operator. The announcement marks a milestone for Pinnacle Solution with its official arrival into the European market.
Paris Smith, Pinnacle's CEO, commented: "We've always been confident that there was a gap in the market that Pinnacle Solution could fill and that it wouldn't take us long to break into the higher reaches of the B2B sports betting industry.
"The fact that no one comes close to what we offer in terms of esports experience in integrity and expertise in providing profits has been the key to driving our growth over the past few years.
"We know we can help others take advantage of esports, but they need to understand where the value is and partner with the platform that produces. That's definitely the case with Danske Spil, who themselves are regarded for their belief in esports."
Jens Nielsen, Danske Spil Sports Betting Director, said: "At Danske Spil we have prioritised esports as a focus area since we launched esports betting in early 2014. We very much look forward to our new partnership with Pinnacle Solution, a pioneer within esports betting, which will support our continued ambition of offering a modern and competitive esports offering to our clients."
Marco Blume, Pinnacle Trading Director, added: "One of the main reasons we've seen such growth in esports at Pinnacle is our passion for esports and the belief in its ability to thrive in a sports betting environment. It was clear after our initial conversations with Danske Spil that they are on the same page as us.
"They're fully aware of the potential of esports. They have a clear understanding of why our product is so unique and the value it offers. We happened to be the missing piece of the puzzle for them, and we look forward to the success that this partnership will bring."