By
Lewis
- 20 July 2020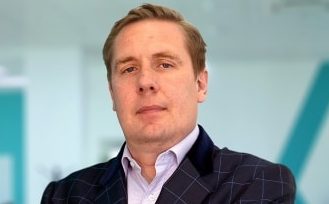 Digitain has secured exclusive betting rights for the first in a series of Table Football tournaments set to be run in collaboration with the Table Football Federation of Armenia. G3 speaks to Simon Westbury, Head of Sales Department at Digitain, to discuss the inspiration behind the company's unique new offering and how they plan to take the product global.
How has Digitain adapted to the pandemic over the last few months?
Operationally, Digitain's first challenge was to get its 1,700-strong geographically dispersed workforce working from home. Whilst I cannot say we were prepared for a pandemic, our staff were already familiar with using tools such as Microsoft Teams so this made the transition relatively seamless.
Outside of the internal logistics, sportsbook has always been our primary focus, so we re-evaluated our product roadmap. This saw us massively increase our virtual offering, integrating Kiron, Global Bet and Golden Race.
On top of that, we expanded our esports offering to go live with our partners and focused on our internal games portfolio, which has had an added importance for operators with our market leading RocketOn game and Table Football odds feed product. We have shown flexibility and resilience in our content offering to match the needs of operators.
Our partners are at the core of everything we do, and they have seen the dedication we have shown to them during this period. The key aspect to gaming is delivery and Digitain has certainly delivered.
Could you tell us more about the collaboration agreement Digitain recently signed with the Table Football Federation of Armenia?
We are offering a fully certified Table Football product; a live streamed table football feed featuring professional players, supported by preplay and in-play odds and player statistics.
With over 400 matches played every week and more than 50 markets available to bet on in each match, Table Football has an AI generated odds feed and real-time statistical player data. The collaboration is designed to drive acquisition and retention of operators' customers, grow revenues, and enhance competitiveness.
How was the idea conceived?
The idea for the Table Football odds feed product was born in the Digitain office where developers often play table football during their breaks. Everyone understands table football globally and the logic simply came from it being a hugely popular game.
Being based in Armenia made the collaboration with the Table Football Federation of Armenia a natural first step but we are looking to expand the product globally, including with the International Table Soccer Federation.
Is Table Football targeting the sports betting or iGaming market? Does it straddle both?
In terms of what Digitain offers as a B2B company and its product portfolio, it would be ignorant to say each product is one size fits all. In gaming, you can sometimes have pure sports and casino bettors, but if you consider a vertical such as virtual sports you have a fixed odds betting game with casino-orientated mathematics. However, as it has a sports graphic, it is considered a sports betting game.
During the pandemic, operators have been quite clear that they are promoting alternate content to sports players. Table Football is viewed as a casual game, albeit professional, appealing to all segments of the market. If you are a sports bettor, you understand Table Football.
If you are a casino player, Table Football is not a rigid 90-minute game of football, but a fast-paced game with global resonance. It is a great crossover product that appeals to the widest cross section of players that it possibly can.
How do you plan on scaling Table Football?
A large percentage of the global population understands Table Football. Whilst professional Table Football has a slight differentiation on the format you would play with your friends, there is a resonance and understanding that appeals to a global audience.
Once we have realised that potential, there is no limit to what we can do. Our primary focus was previously working on how to deliver the product, whereas now it is on expanding globally.
As a result, we are looking to increase the number of matches, introduce a doubles 2v2 format and change around the matches from three game wins to five-point wins. We also plan to implement video solutions with new angles.
What is Digitain's philosophy for its in-house games?
Our in-house philosophy is innovation. Whilst in gaming this is something that is often talked about, the number of people who go on to execute it is limited. It is not always the big innovations either, such as in-play or cash out, but the widgets and technical tweaks players and operators may not even notice. That is where we focus our attention.
Another industry buzzword now is gamification, a term often construed simply as a leaderboard or prize pool. To us, gamification is about taking something and adapting it to a wider market.
Our philosophy is excellence in everything that we do. Innovation and gamification in its truest sense. How can we embrace innovation? What is the next stage for gamification? These are the things we prioritise.
What makes RocketOn different to the rest of Digitain's portfolio?
The game's features are its main differentiator. You can have the best graphics in the world, but if the mathematics and features do not operate in tandem then the game does not work. RocketOn has two modes of play – Auto and Manual.
Manual gives the player a greater feeling that their skill is influencing the outcome whilst Auto mode includes options for auto cashout, auto bet and auto exit. Furthermore, across both Auto and Manual modes, players can place two bets during the same round. The features behind the game are what creates RocketOn's buzz and energy.
Going forwards, what is Digitain's roadmap? What new markets are in the pipeline?
Our roadmap has always been about continuous improvement. Both personally and within Digitain, we are very keen about AI. The key to AI is about asking the right question. For us, AI represents an opportunity both for compliance and improving the player experience, lifetime, and journey.
If you get it right the results are clear for everyone to see, and AI is something the industry should embrace and understand more than it has.
If you look on Netflix, it provides prioritisation with what we want to watch. I coined the phrase 'Digiflix' in September last year and it has stuck with me, rightly or wrongly. I know our new Head of Product, Martin Clarke, is really embracing the power of AI technology to improve the end player experience for our partners.
By the end of the year, we will have an enhanced sportsbook with a team working on a new platform for the overarching core of everything we do. As we grow, we will also be offering more casino and in-house content.
Of course, we are always on the lookout for geographical expansion. We are looking at opening an office in Malta and expanding our regional footprint. With that comes new challenges and therefore the sportsbook platform is being built to be geographically agnostic.
We are a global company, but our brand and products offer local specification. The next year is very exciting and I am delighted to be part of the Digitain story. 'Digiflix' will undoubtedly be the way forward driven by an enhanced sportsbook and new platform.