By
Phil
- 9 February 2015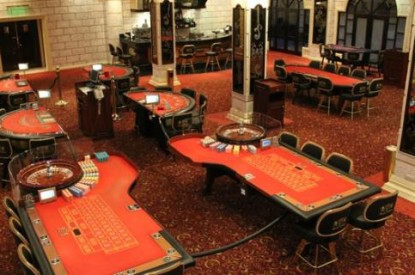 The casino industry in the Dominican Republic has been hit by a wide reaching scandal involving an alleged contract hit put on a casino manager.
On the instructions of President Danilo Medina, the National District Prosecutor, the Chief of Police, the Attorney General of the Republic and other state security agencies have been commissioned with investigating the allegations which revolve around the operation of Dream Corporation and Dream Casinos.
The District Attorney Yeni Berenice Reynoso, Major General Manuel Castro Castillo, Prosecutor Francisco Dominguez Brito and the other members of the commission have been ordered to prepare a report on the scandal which has affected the company, owned by Canadian businessman, Michael Degroote. Mr. Degroote is Canada's wealthiest businessmen and a respected philanthropist. There is nothing linking Mr. Degroote to any type of wrongdoing in any way.
According to local press, the company has invested U.S$107m in the island and employs 1,000 people locally. However according to press, brothers Antonio and Francisco Carbone, wanted to defraud the company.
The judge overseeing the case Margarita Christ Christ sent Antonio Carbone, for one year in pre-trial detention on allegations that he had ordered the killing of company administrator Dream Casino Corporation, Baez Guerrero. Antonio Carbone was arrested last month while trying to leave the country.
Carbone and his brother Francesco, set up a computerised betting system that according to local sources led to billionaire Michael DeGroote to invest US$112m between 2010 and 2014 in the Dominican Republic. The company had set up a wide number of sports betting outlets, and a number of casinos on the island.
As a result the Canadian businessman Degroote, has chosen not to continue to invest in the country or to continue to risk capital as the Carbone brothers, according to local reports had wanted to seize it through illegal methods.