By
Phil
- 11 July 2019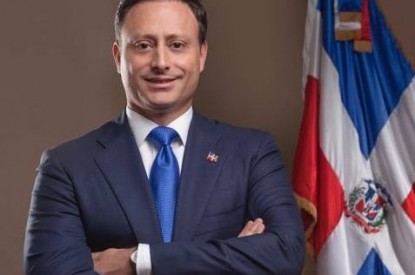 The government has launched a new campaign against the increasing presence of illegal slot machines in small businesses.
The campaign includes the putting up of posters with messages for the prevention of illegal gaming in different commercial establishments.
Speaking at the launch, The Attorney General Jean Rodríguez explained that the campaign aims to raise awareness among the population when it comes to the penalties in place for the crime of illegally installing slot machines and the risks they impose on the public.
"With the enactment of Law 29-06 serious sanctions were established for persons and establishments that operate, manage or own slot machines without the proper permits or authorisations, ranging from fines of RD$100 thousand to RD$500 thousand or prison from six months to two years or both penalties at the same time, " he said.
The Attorney General stressed that Law No. 136-03 that creates the Minors Code, expressly establishes the absolute prohibition of the entry of children and adolescents to commercial establishments where alcoholic beverages, gambling and betting houses are consumed or which offer games of chance.
"The violation of this provision carries penalties of one month to two months of deprivation of liberty and fines of one to three minimum wages," he said.
He went on to say that: "It is our role as Public Ministry to promote actions aimed at preventing and controlling criminal acts. For several months we have begun a sustained and forceful combat to stop the proliferation and illegal use of these machines throughout the country."
In his speech Rodríguez emphasised the work that authorities have been carrying out in order to raise to awareness of the crime of operating illegal slot machines. According to the official, the government has already seized thousands of slot machines in hundreds of stores nationwide, "thus dismantling criminal structures that have received severe sanctions."
The prosecutor led the launch of the campaign along with the heads of the Prosecutor's Office and the National District Attorney's Office, magistrates Rosalba Ramos and José del Carmen Sepúlveda, and the Director of Crime Prevention of the Public Ministry, Sheilly Núñez, during an act that took place in the National District Attorney's Office.
Gaming is regulated by three major gaming laws. Law No.351 which was passed in 1964, Law No.96-88 which was passed in 1988 and Law No.29-06 which was passed in 2006. Broadly speaking Law No.315 allowed casino gaming in the Dominican Republic. Law No. 96-88 allowed casinos to house slot machines in order to further boost revenues for the state and Law No.29-06 significantly increased the tax burden on casinos and the gaming industry. It also permitted slot machines in sports betting shops.