By
James
- 3 October 2022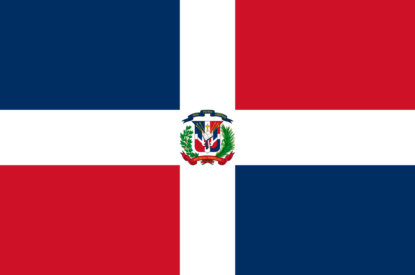 The administrator of the National Lottery, Teófilo Quico Taba criticised the National Federation of Lottery Banks (FENABANCA), saying that it wanted to "blackmail" the Government.
Through a statement, the official warned of future protests saying that demonstrations were a way to avoid paying taxes.
"It is not the first time that you speak of protests in front of the Palace only so that they are not taxed. Because that is what a large part of you do not want. You want to continue to act like lawless goats. Blaming the Government for non-compliance. Forgetting a principle that says that those who do not fulfil their duties lose the right to make a demand," Taba sent in a letter dated September 26.
Taba went on to say that despite the organization's participation in meetings to reach an agreement on the new structure of the Dominican lottery, its complaints had continued.
"What you want is for the Government to forgive you the multi million debts you have accumulated for years, by not fulfilling your commitments and duties, and that your interest is that the State reduce your taxes . . . You want to present yourselves as victims being part of the disorder, from which many have benefited for more than 11 years. Now you want this government, in 6 or 7 months, to solve all the problems, knowing that one of the main problems is yourselves. "
In August lottery outlets, which were operating illegally or outside the scope of their operating permits, were given 120 days to comply with new rules issued by the Ministry of Finance. Later in the same month President Luis Abinader ordered a major overhaul of the lottery sector in the Dominican Republic stating that lottery regulation was a matter of national interest. The decision was contained in Decree 63-22, which also gave the Ministry of Finance the responsibility to prepare or put forward any new regulatory measures that might be necessary.
In August, the General Directorate of Casinos (DGC) stated that Law 139-11 established a single tax of 35,000 pesos per year for Dominican lottery outlets. The clarification came as a response to FENABANCA's request, which demanded that the Government "refrain from charging taxes to all owners of Lottery Banks that had registered as part of the regularization process.
As per their argument they state that newly registered outlets have not yet been approved by the Consultative Council, so should not pay tax for the 120 day grace period as they had been putting their affairs in order.