By
Phil
- 22 March 2022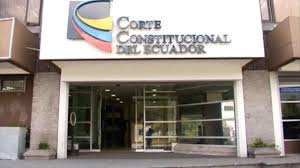 Casinos could be allowed in newly set up free trade zones according to a new proposal which will be put before in The National Assembly. The proposal is part of a wider package of proposals designed to attract foreign investment.
The idea is one of several approaches presented under the so called "Investment Law" which has been approved by the Economic Development Commission and will now go before the full house for the first time. Lawmakers are still to schedule the first debate on the bill.
President of the Commission, Daniel Noboa Azín, stated during the initial analysis of the project that casinos and gaming houses could operate in trade free trade zones for tourist services as free trade zones technically do not qualify as Ecuadorian territory. Ecuador banned all types of gambling after a referendum was held under the administration of left wing populist Rafael Correa in 2011.
Casinos combined with investment in resorts have proven to be powerful tools for attracting foreign investment and economic development, according to the report drawn up by the commission. The report cited Japan as an example of casinos which could be allowed in specific zones while being prohibited in the rest of the country.
There are currently four free trade zones in Ecuador but the government is looking to increase their number. Ecuador's government submitted the draft Law on 22 February 2022. One of the key measures is the introduction of a new Special Economic Development Zone and more free trade zones.
Under the new regime, taxpayers that operate in free trade zones will be exempt from tax for the first 10 years, followed by a reduction of 10 percentage points with respect to the corporate income tax rate in force at the time of approval. The establishment of a free trade zone will be granted a minimum of 20 years, with the possibility of extensions, in which case the 10-percentage point discount may be extended, but there will be no new exemption after that.
In a bid to recoup some of the losses that have been caused by the pandemic major changes are on the way when it comes to how the tourism industry is regulated. Casinos would fit in with President Guillermo Lasso's overall market friendly economic policy especially when it comes to tourism.