By
Phil
- 9 June 2021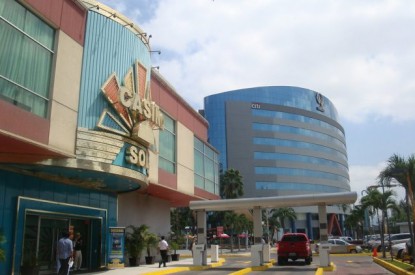 The Government in Ecuador is looking at various economic projects to accelerate itself from the financial woes of the pandemic with one suggestion being the legalisation of casinos and slot halls, ten years after outlawing them.
There has been growing support for casinos being reintroduced as part of an economic reactivation plan with Minister of Tourism Niels Olsen Peet coming out in support of the plan and even Ecuadorian President Guillermo Lasso saying: "I think it has been irresponsible to close the casinos, bankrupt businessmen, and bring unemployment to many Ecuadorian families."
Norman Bock, President of Hotels in the city of Quito, said: "If companies have the security of legal stability, and that their rights and investments will be respected in the event of any subsequent decision by the Executive Power, they would surely come to Ecuador. The investments to install a casino are very large, and the arrival of new players would help the hotel sector, which today is going through the worst crisis in its history.
Fausto Flores, who represents the hotel business in Ecuador, added: "The casinos would offer economic stability to the hotel sector, since the room uses the hotels Food and Beverages department, as well as occupying part of the hotel capacity with the arrival of customers. I have already received authorisations to sign Letters of Intent with hotels in the country, to operate casinos and offer a comprehensive entertainment alternative in Ecuador."
Ecuador had more than 25 casinos, many high-end in four star hotels, and 15 bingo halls that were forced to close on March 16, 2012.
In September 2010 then President of Ecuador Rafael Correa announced that his government was seeking to ban casinos. Claiming that casinos in Ecuador had become hotbeds of corruption and money laundering Correa told local press that his administration would put the question before the Ecuadorian people as part of a referendum. If the Ecuadorian people agreed with the President's views on the issue then all of the fifty five casinos and bingo halls in Ecuador would be closed down forthwith.
Almost four million Ecuadorians (47.7 per cent of the voters) voted that that they were in favour of such a move meaning that many skilled and experienced casinos workers, many of whom had been working in the industry for almost 15 years were left jobless.