By
Phil
- 9 July 2019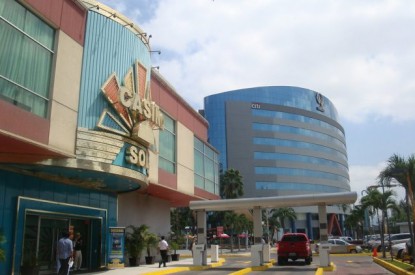 Momentum is gaining for the government to reverse its ban on gambling. Last Thursday workers carried out a demonstration on the outskirts of the Municipality of Guayaquil demanding that gambling be once again be allowed as they say it will increase tourism and create jobs.
Mauricio Villacís, President of the Association of Ex-Workers for the casino sector, announced that in the next 15 days that they will put forward a claim of unconstitutionality to rules which banned casinos and other types of gambling in 2010 before the Constitutional Court of Ecuador.
According to protesters, after casinos and slot parlours were closed nationwide, then President of Ecuador Rafael Correa did not offer workers in the sector any help in training or finding new work as the government had promised at the time.
In May a new project was put forward by Villacís that would allow for the reopening of all the casinos in Ecuador. According to Villacís the country is losing out on millions in tax revenue and "more than 20,000 jobs directly and indirectly linked to this activity, with an approximate investment of about $400m."
The project is already in the hands of the Ministries of Labour, Tourism and Economy, as well as the Internal Revenue Service (SRI). It is hoped that through them that the project will ultimately be put forward to President Lenín Moreno, who became Ecuador's president in 2017 and is far more centrist than his left wing predecessor Rafael Correa.
Jobs and an economic boost are needed. Ecuador recently signed an agreement with the International Monetary Fund for some $4.2bn in financing for a three-year economic program. The country's unemployment rate will stand at 4.3 per cent this year and 4.7 percent in 2020, according to the IMF.