By
James
- 29 July 2022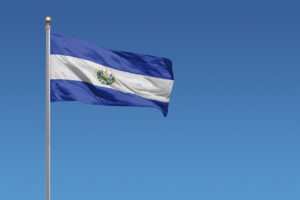 The Legislative Assembly of El Salvador has approved an agreement with the Canadian government to launch a new lottery.
Lawmakers voted with 64 votes in favour, four against and 11 abstentions for the electronic lottery draw game which will be added to the already existing portfolio on offer from the National Charity Lottery (LNB).
The Canadian Commercial Corporation (CCC) will be in charge of both the implementation and the operation of the new service.
Ana Figueroa, deputy and president of the Foreign Relations Committee, said that this agreement would allow El Salvador to strengthen its diplomatic ties "and expand "in the world of technology.
Of the total income, 10 per cent will go to the municipalities to carry out works that benefit the population. Another 10 per cent will be given to lottery vendors and distributed to strengthen other government institutions, while the remaining amount will be used for public health, education and social assistance projects.
Although the Canadian entity will be in charge of implementing and operating the product, no details have been shared regarding how much of the profits it will take as part of the arrangement.
Raúl Chamagua, a deputy from El Salvador, stated that the Foreign Relations Commission aimed to ratify this type of agreement, since it would provide a benefit to the people overall and would help modernise the lottery as well.
The CCC is mandated by the government to facilitate international trade on behalf of Canadian industry, particularly with governments of foreign countries. CCC supports the growth of international trade by helping Canadian exporters gain access to foreign government procurement markets.
The LNB is a government agency originally created to help generate funds for the hospital of San Salvador and now contributes to many different social programs. However, its product offering is for now limited to instants and a traditional roll over jackpot lottery called La Millonaria, which was first launched in 2003. The LNB currently has more than 100 dedicated kiosks and over 1,300 registered sellers nationwide.
The latest announcement could herald further changes which may expand the scope of the LNB. In December 2021 El Salvador's Ministry of Finance presented a new law to the Legislative Assembly which would give the LNB the right to both oversee and run sports betting and online casino games nationwide.