By
Phil
- 28 January 2021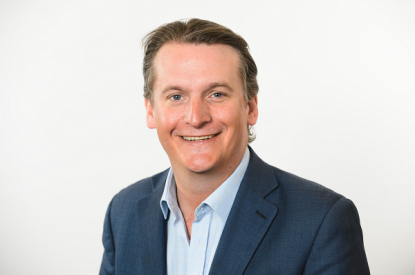 Scientific Games has promoted Simon Johnson to Senior Vice President and Managing Director EMEA.
Having led the UK business since March 2020, his role now expands to lead Scientific Games' Gaming teams in Europe, the Middle East and Africa (EMEA), which encompasses Sales and Operating activities across the region. Simon will play a key role in driving the Company's recovery from the COVID-19 pandemic, while setting the course of strategic direction, pursuing growth opportunities and best in class practices for the region.
Simon has been with Scientific Games for nearly four years, initially starting as the UK Commercial Director. His focus has been leading the UK go-to-market teams, including Sales, Product Management, Marketing and Business Intelligence. He worked with these teams to generate new revenues and execute a commercial strategy to drive recovery and restore growth, following tightening regulatory changes in the UK. Since the start of the COVID-19 pandemic, he has led the wider UK team in its response, including playing a central role in combining the UK and EMEA businesses.
Prior to joining SG, Simon worked across a range of businesses and industries. He started out in Investment Banking, where he specialized in mergers and acquisitions and cross-border transactions. Simon has held leadership roles in Private Equity, Telecommunications, and Financial Technology businesses in operations that ranged from startups to FTSE100/Fortune 500 multinational companies. Along the way, he has gained significant experience leading Sales and Operational teams across multiple geographies, defining and executing complex change programs, building and developing high-performing teams, and working with boards to deliver growth and operational enhancements.