By
James
- 12 March 2013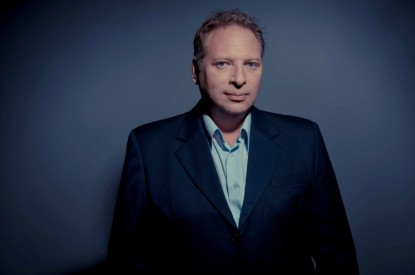 If one should summarise the trends highlighted by the recent EiG show in Barcelona, the new battles to be fought in the gaming/gambling industry, only one word would play as the perfect fit: MOBILE. There were also interesting developments in the Sportsbook arena represented by companies such as Totel Football and Veros Digital but that's another story…
All software vendors that matter presented their mobile games at EIG. Most of them had a limited selection of own-developed mobile games while everyone was interested in integrating mobile content of other vendors and shopping for new and exciting mobile games. We received plenty of requests to develop mobile content, requests which didn't come up empty-handed, but each has a big challenge ahead of them: software vendors were not certain which technology to choose… and as Bill Murray found himself in the film "Lost in Translation," they seemed a bit "lost in technologies."
This is indeed a very interesting problem. As we all know, the mobile gaming vertical is being led by the market – not by the software vendors. More and more players want to consume their content by using their smartphones and tablets (it's not long until you'l l start seeing emerging solutions for smart TVs too) and not their desktops. However, the technology is falling behind the market demand. Add this to the trend of social gaming, which is mostly consumed by players using mobile devices, and you are face to face with an explosion of players eager to use their hand-held devices to gamble… but with vendors who are not yet able to fulfill the demand.
HTML5 – A Dream or a Nightmare?
The technology of choice for software vendors creating mobile games is HTML5. HTML5 has been around for a couple of years now, while all the major browser providers for the various platforms support it, and everyone is sure that this will be the main technology for mobile content for the next few years at least. However, HTML5 is far from flawless and boasts two big problems:
HTML5 is not really cross platform as one has to develop the game more than once. And why is that? In theory, if you write HTML5 code it should run on all browsers, while in reality each browser vendor supports HTML5 a little differently. Once you write a HTML5 based game, you need to invest 20 per cent of the development effort to adapt it to another browser!
HTML5 is a very labour-intensive technology if you want to produce impressive results. However, that does not even come close to what you can do in Flash, for example. So, while HTML5 is the main technology of choice as everybody believes it is the future winning battle in online gaming, what about the present? Well, for now, HTML5 requires significant development efforts in order to produce games that are much less exciting and captivating in terms of the user experience as compared to what you can do with a dinosaur like Flash. I didn't pick this word randomly, 'dinosaur' is the right word to describe Flash: it used to dominate the world, it is perfectly adapted to its environment and time and it is bound to extinct.
So what alternatives are there to developing mobile games? It's time for Adobe AIR and Unity3D to come into play.
Both technologies are dominant in the gaming vertical (I am talking about video gaming here – not gambling) and provide both reach, user experience, ease of development and cross platform capabilities. It's no wonder that software vendors in the gaming vertical are placing at least some of their chips on these technologies, although each has its own disadvantages too.
Adobe AIR – A Misty Future
Adobe is gambling on the gaming and gambling verticals as a future growth engine. While Flash seems to be doomed as a technology (and I think it's a real shame – it was and still is an excellent technology), Adobe AIR allows the developers' community to enjoy all the capabilities of Flash while enabling them to convert the game into a native application that can run on both iOS and Android. This is great, but that means your mobile game is now a native app that should be downloaded from Apple's App Store or Google Play Market and both vendors (especially Apple) are putting barriers to block real money gambling apps. There are solutions to bypass this problem, but they make the development more complicated, while also extending the path to production.
The main problem with Adobe AIR, however, is its uncertain future. On one hand, Adobe declares that it will continue the support for Adobe AIR, but on the other it is making a large investment into HTML5 alternatives, such the acquisition of Nitobi (the maker of PhoneGap), which offers a cross-platform HTML5-based option.
Is Adobe AIR here to stay or will it follow in the footstep of its older sister – Flash? Gambling on Adobe AIR as a single platform for new mobile content is a risky move, in my opinion.
Unity 3D – from Gaming to Gambling?
Unity 3D is becoming a de-facto standard in the free-to -play gaming vertical. With real cross-platform functionality, ease of development and rich user experience that generate the WOW factor, it is no wonder that software vendors in gambling sectors are also looking at this technology with growing interest.
Unity 3D has also set its sights on this market and seeking to develop it. Unity3D is, however, a bit of overkill for what gambling software vendors need and while the results may generate the WOW effect, there is a counter effect: taking too much time to load due to large memory needs or slow CPUs on mobile devices.
The future being HTML 5 apps begs one further question: will Unity make the move towards HTML 5? If it does then it will become a very interesting alternative. If not, it will remain within a niche market for the gambling software vendors.
In conclusion, there is no easy choice these days. If I take a look at our mobile gaming development department, then HTML 5 comes first (the majority of the developers), then it's Unity3D followed by Adobe AIR and finally, plain native iOS and Android development.
In my opinion, until the dust settles and the technology choice emerges from its misty paths, my professional advice to the typical gambling software vendor is to place a dual bet on HTML 5 and Unity 3D. Use Unity 3D to develop the most exciting 3D and branded mobile games as a means to attracting the players, yet make sure to invest most of your current development efforts in HTML 5!
Aviram Eisenberg, Founder and CEO, Ignite
Entrepreneur and acclaimed speaker, Aviram Eisenberg is the Founder and CEO of Ignite – a global software development company that specialises in new technologies development such as web, mobile and social in a cost effective models. Under his leadership, Ignite is recognised as an agile, lean and mean leader in Israel and Europe, introducing innovative methodologies and enhancing the R&D excellence of industry leaders such as Nokia, Siemens Networks, Microsoft, VMWare and AT&T as well as high-tech companies in the online gaming and gambling sectors.