By
Phil
- 6 March 2018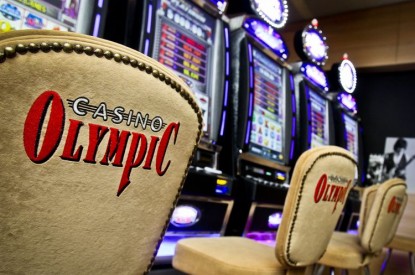 Big revenue gains in Estonia, Malta and Italy helped drive Olympic Entertainment's revenue before gaming taxes for 2017 to €215.1m, up 4.9 per cent or €10m year-on-year.
Total gaming revenue before gaming taxes accounted for 89.6 per cent of the company's revenues.
The group's consolidated EBITDA for 2017 amounted to €47.3m, a decline of 12.1 per cent from €53.8m a year before whilst operating profit decreased €0.2m (0.7 per cent) to €34.4m.
The company's domestic market of Estonia saw a huge gain of nearly 25 per cent with GGR reaching €56.7m although EBITDA and operating profit fell due to last year´s numbers including profit from ahotel real estate sales transaction to the tune of €17.8m. The company had 24 Olympic casinos with 988 slot machines, 46 electronic roulette terminals, 24 gaming tables and 24 poker tournament tables operating in Estonia. Revenues in Italy, from the company's 14 VLT slot casinos and 523 slot machines, grew by 13.3 per cent coming in at €30.4m whilst the Maltese segment was up 27.9 per cent to €14.3m. Olympic's casino in Malta operates 285 slot machines, 18 electronic roulette terminals and 21 gaming tables. Elsewhere, Latvia revenues were up 4.3 per cent, Lithuania was up 8.3 per cent and Slovakia was up 5.1 per cent. Olympic has ceased operating in Poland and Belarus. The total assets of the Group amounted to €170.1m, up 11.4 per cent compared to the same period a year ago.