By
Phil
- 2 March 2015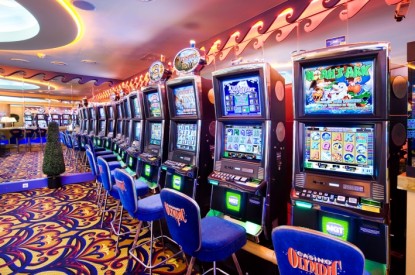 With Latvia, Lithuania and Italy all generating improved gaming revenue, Olympic Entertainment's consolidated sales revenues for 2014 amounted to €150.3m up 3.5 per cent or €5.1m year-on-year.
The Group's consolidated EBITDA for the 12 months of 2014 amounted to €36.2m, a decline of 8.6 per cent from €39.5m a year before. The Group's consolidated operating profit decreased €6m, down 18.8 per cent to €25.8m.
On 23 January 2014 Olympic Entertainment Group AS acquired 100 a per cent shareholding in Slovak VLT slot casino operator WINWIN Slovakia, renamed later as OlyBet Slovakia, and has opened its first VLT casino on Slovak market during the second quarter of 2014.
Olympic also increased its holding in The Box, a company that manages operations in Italy, which in turn has acquired a 100 per cent holding in Slottery, to 70 per cent.
The group has also adopted a decision to restructure its Latvian subsidiaries, which lead to the conversion of Olympic Casino Latvia SIA share capital into euros. It was also decided to merge OEG Latvian subsidiaries Olympic Casino Latvia SIA and Altea SIA.
The Estonian market generated €33.1m down 6.1 per cent. Olympic had 18 Estonian casinos with 737 slot machines and 19 gaming tables operating in Estonia. The Latvian segment reported €47.8m, up 21.8 per cent.
Olympic operated 37 Latvian casinos with 1,059 slot machines and 18 gaming tables.
The Lithuanian sector, with 16 Olympic casinos with 516 slot machines and 64 gaming tables, was up 3.7 per cent to €22.3m.
Polish revenues dipped severely by 16.7 per cent coming in at €22.8m for the two Olympic casinos with 210 slot machines and 41 gaming tables.
Slovakia was down by 1.9 per cent to €15.8m, Belarus was down 20 per cent to €1.9m whilst Italy came in at €14m before deducting the gaming tax. Olympic had 12 VLT slot casinos with 424 slot machines operating in Italy.