By
Phil
- 3 May 2017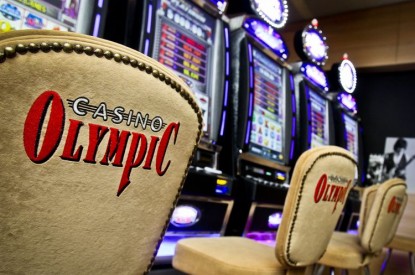 Olympic Entertainment has continued its trend back to steady growth with consolidated total revenue before gaming taxes for Q1 2017 of €51.5m, up 5.3 per cent despite losing two markets.
In the current financial statements, Polish and Belarus segments have been classified as discontinued operations.
Polish subsidiary Casino Polonia-Wrocław, who operated the flagship casino of OEG in Warsaw until September 2016 submitted to the court its bankruptcy petition on 2 January 2017.
Total gaming revenue before gaming taxes accounted for 91.3 per cent (€47 m) and other revenues for 8.7 per cent (€4.5 m) of the Group's consolidated total sales revenues for Q1 2017. A year before the revenue split was 94.2 per cent (€46.1 m) and 5.8 per cent (€2.8 m), respectively.
The Group's consolidated EBITDA for Q1 2017 amounted to €9.8m, a growth of 9.6 per cent from €9m a year before. The Group's consolidated operating profit increased €0.3M (3.9 per cent) to €6.8m.
On 11 January 2017 Group has established and registered the company Olybet Malta Limited in Malta with share capital of €5,000.
On 27 February 2017 Group announced that the Lithuanian subsidiary of OEG, UAB Orakulas will be demerged into two entities within the first half of this year. The aim of the demerger is to adjust the group structure by separating the technology platform of online operations and trading and risk management for sports betting services from the operational activities of the subsidiary. OEG will own 100% of the shares in both entities after the demerger.