By
Lewis
- 30 April 2018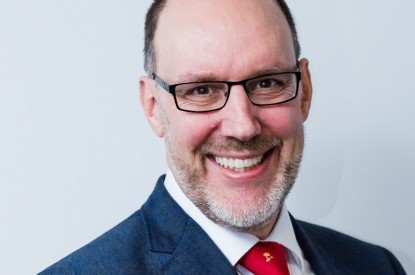 During the self-exclusion panel at the EUROMAT Summit, panelists will disucss the proposition: 'Is self-exclusion working and how do you manage it to be effective. Panelists include BACTA CEO, John White, Intrepid CEO, Eduardo Antoja and the Chairman of VAN, Frits Huffnagel. Below, John White sets out his views on the topic and answers the question in full.
Yes – self-exclusion is working and is a valuable tool available to those that have acknowledged they have a problem with their gambling. It's not a solution to their problem gambling, it's not the only tool available to them, nor is it only thing they should do, but it is one arrow in the quiver of measures they can take to help themselves in their journey out of problematic behaviour. It is, therefore, right and proper that every sector of the gambling industry should offer an opportunity to whoever finds themselves in that position to exclude themselves from gambling.
The way in which we accomplish this in the UK arcade sector, is that we have a database of all AGCs in the country; we know where they're all located, who operates them and we know their postcodes, which is crucial. If someone wishes to self-exclude they simply walk into an AGC and ask to be self-excluded. This allows the arcade operator to instigate an intervention, whereby they privately discuss their behaviour and seek to sign-post the individual with care-agencies, including GambleAware, and assist with helpline numbers.
We ask for a self-exclusion form to be completed, which requires a photograph and a list of the arcades from which they will be excluded.
The form is completed online or via a tablet, which is uploaded to a database of individuals who have self-excluded. All the AGCs that fall within a radius of the exclusion then receive notification that someone has self-excluded.
Due to data-protection, the AGCs do not receive an email with a photograph of the self-excluded individual, they simply receive a notification. The operator then logs into the website, with their name and password, from which they can see from the carrousel of faces those people that have self-excluded from their arcade. They then make their staff aware that this person has self-excluded themselves from their premises.
The duration of the self-exclusion will be for a six month minimum period up to 12 months, after which the individual must make an active decision to return to gambling, with a 24 hour cooling off period after they've made the decision to remove themselves from the self-exclusion programme.
It is hoped that during the self-exclusion period they will have found the help they need, developed strategies to manage their gambling or abstain from gambling in its entirety. We know, having performed self-exclusion for many, many years – albeit not electronically until now, but on a venue by venue basis – we know the level of demand for self-exclusion. On average, the number of self-exclusions per year is around 1.5 per arcade venue. The move to an electronic system that allows individuals to exclude from other venues in their locality, has made no impact on the number of self-exclusions, which is still one and half exclusions per year per arcade. This figure tends to suggest that the new electronic self-exclusion system is working and is addressing the need in the AGC sector. I think that the system is working and is effective, but what we don't know is how effective it is in exiting people from problem gambling behaviours. We have conducted research in regards to the effectiveness of the system, but the impact of self-exclusion on a gambler has yet to be evaluated in the UK.
There has been research conducted in different areas of the world and the organisation GambleAware is commissioning studies to look directly at the impact of self-exclusion as a concept, to see if it is providing help. However, I'd say that for the provision of self-exclusion to the player, if they are experiencing difficulties and find self-exclusion valuable and worthwhile, then why would you not offer it? Even if the academic study were to prove that it has a marginal impact, if the customer has asked for self-exclusion, they have acknowledged that they have a problem,and as such I believe we're obligated to provide this for them.