By
Phil
- 3 January 2023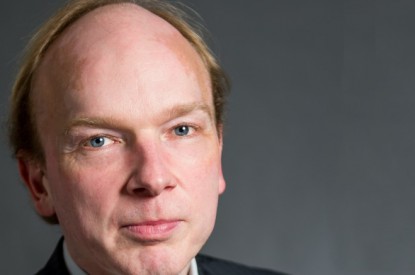 Europe's gambling market revenue stabilised this year, eight per cent above pre-pandemic levels, following the reopening of land-based gambling venues, according to the annual end-of-year market data report published by the European Gaming and Betting Association (EGBA) in partnership with H2 Gambling Capital.
According to the European Online Gambling – Key Figures 2022 report, Europe's gambling market revenue increased by 23 per cent to €108,5bn gross gaming revenue in 2022, driven by a significant rebound in land-based gambling revenue following the reopening of casinos and betting shops. After the widespread shutdown of land-based gambling venues and subsequent declines in Europe's gambling market revenue in 2020 and 2021, gambling market revenue stabilised this year at eight per cent above 2019's pre-pandemic revenue levels.
The steady growth in online gambling revenue continued in 2022, reaching €38,2bn GGR, an increase of eight per cent compared to 2021. Meanwhile, land-based gambling revenue rebounded significantly to €70,3bn GGR this year, a growth of 34 per cent compared to 2021 levels, but remained down six per cent compared to 2019 revenues.
The annual report, covering the EU-27 and UK gambling markets, includes aggregated data and forecasts for Europe's gambling market, online gambling products, and information about the different national gambling markets in Europe, as well as the latest customer and revenue data from EGBA member companies – bet365, Betsson Group, Entain, Flutter, Kindred Group, and William Hill.
Maarten Haijer, Secretary General, at EGBA, said: "Europe's gambling market began to stabilise this year following the unprecedented upheaval and disruption of the pandemic. While the steady upward trend of online gambling continues, land-based gambling is now rebounding from the widespread shutdowns of casinos and betting shops during the past two years. The World Cup provided an uplift for operators this year, with several unexpected match results being friendly to the bookmakers." 
EGBA members had a combined €11,6bn in online gambling GGR, accounting for 33 per cent of Europe's total online gambling revenue that year. Sports betting accounted for 46 per cent of online gambling GGR, followed by online casino at 45 per cent.
There were a total of 29,8m online customers in Europe with 111,6bn online bets or stakes (including bonuses) processed from customers, with a combined value of €202,9bn.
Returned €191,3bn in customer winnings, with an average return to player rate of 94.3 per cent. The share of pre-match sports betting grew, with pre-match betting accounting for 66 per cent of online sports betting GGR of EGBA members.
There was a combined total of 225 online gambling licenses across 21 European countries, with online licenses now in Croatia and the Netherlands.