By
William
- 8 October 2021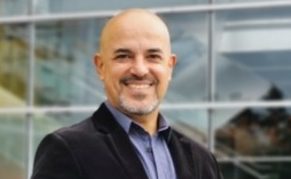 Seeking to break ground in new markets, G3 speaks to Manuel Jimenez, EvenBet Gaming's Representative for Colombia, about the opportunities presented by the potential changes to legislation in Ecuador. How do companies capitalise on new market growth in a sustainable and responsible manner?
Could you give us an overall picture of your operations in Latin America?
Currently, we have over 15 operators in South and Latin America using our software. They operate in Argentina, Colombia, Peru, Chile, Mexico and Costa Rica. Generally speaking, we are present in almost every key online gaming market in the region.
However, all these markets are still far from being saturated, especially in the authorised online gaming sector, so there's still a lot of opportunities to grow and expand for both online poker and other iGaming verticals.
What kind of opportunities do you see going forwards in the region overall?
The biggest opportunity and the worst challenge at the same time is taking online gaming in Latin America out of the shadows. The further legislation and regulation move forward, the more operators that are working within the regulatory frames and this leads to more opportunities.
These opportunities are insoftware, technology and marketing solutions for vendors to develop their businesses in the region. Legal gambling is beneficial for the country's economy and for the players who can be protected from all sorts of fraudulent activity, which is common in the black market.
Do you think that the government will reverse its ban on gambling in Ecuador?
If we talk specifically about online gambling, it's never been illegal nor regulated here. Online gaming operators could and still can accept players from Ecuador if their operation is based outside of the country. There is no enforcement for players or the companies themselves.
The ban fully covers all land-based gambling activities, but online gambling has always been a backdoor. Legal gambling may provide notable benefits for the country's economy, especially in actively playing countries, such as Ecuador. So I won't be surprised if the government follows the examples of Colombia and Mexico and starts introducing the regulation.
If Ecuador does reverse its ban on gambling, do you think that this expansion will be restricted to land based or do you think that the market could be liberalised to cover online betting and maybe sports betting as well?
I don't believe this will be the case. It's possible to introduce legislation for land-based gambling and to ignore the online sector completely. At the moment, online lotteries are already legal, yet they are controlled by the government.
There are countless different ways to introduce regulation. For example, one vertical after another or limiting the number of licences, as tested by the other countries in the region. Yet, almost every one of them is moving slowly to extending the regulation and so will Ecuador should they eventually lift the ban.
What kind of opportunities do you see for the gaming market in Ecuador? Do you have any idea as to the market's potential size?
Ecuador is a country with a modest population size, but with a rapidly decreasing poverty rate and a developing economy. It's hard to estimate the potential market size, but taking into account the lottery revenue and the experience of other markets in the region, in case of the full gambling legislation, it might progressively reach $50m within several years, or even more.
I'd suggest that mobile-first multi-game platforms could have an advantage in the market: for example, sports betting with casino games and online poker integrated.
How would EvenBet get involved in the market in Ecuador? Would it be via agreements with local operators?
Once Ecuador allows local online operators to work legally, we are ready to expand our online poker network to the country. It's a fast and almost headache-free way to get involved in the online poker business.
With over a dozen operators on board, our network provides enough liquidity for a new operator to start receiving poker revenues with relatively modest marketing efforts. We are ready to work with both local and international operators targeting several countries in the region.
What would EvenBet offer to its partners and customers in Ecuador?
Besides the online poker network, we offer a standalone online poker platform with integrated casino games and sports betting options. This year, it was granted SAGSE Award for the Best Poker Solution for South and Latin America.
In a few weeks, we are presenting a completely reworked mobile poker solution that is going to please players even more. In addition to that, for smaller businesses and offline poker communities, we may offer poker clubs tried and tested solutions in many countries across Asia and America.
To that, we add a Colombia-based operational office to ease business formalities and Spanish-speaking support services.