By
Lewis
- 22 June 2020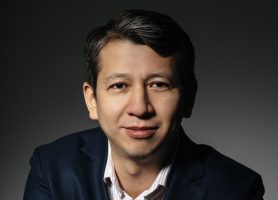 Fresh from rolling out a new poker network for South America, Dmitry Starostenkov, EvenBet Gaming's CEO, explores the continent's possibilities and poker's pivotal role across emerging markets. Dmitry explains the company's plan and strategy to become the number one poker software supplier in South and Latin America.
Tell us about EvenBet Gaming's new LatAm network and what it could mean for the region?
This network is EvenBet Gaming's flagship project for this year, and its stated mission is simple, but grand: to become the number-one poker software supplier in South and Latin America. Naturally poker networks themselves are nothing new – by incorporating a number of different poker rooms under one umbrella in a poker-network framework, operators are better able to fill tables and give poker players the best shot at scooping a life-changing pot.
This is an essential liquidity tool for all major poker rooms, above when you are trying to fill the working or late night hours. To which end, EvenBet is live with partners already running their poker rooms across Colombia, in many ways the continent's success story, not to mention a proven functional paradigm for a regulated gaming market in this largely untapped region.
For EvenBet's double-digit early adopters, notably Apuesta Rapida, MiJugada and online casino JugarPrimero, our world-class poker platform, offering over 32 different games types, has been an instant hit with players and operators alike. We plan to rapidly grow our footprint across the market with expansion plans soon to roll out across Peru, Argentina and Brazil, the sleeping giant of the South American scene.
Talking about this sprawling market more generally – what are the challenges and opportunities?
The buzz around region is undeniable and becoming louder. LatAm is a patchwork quilt of opportunity, variety and shifting regulation. Admittedly, though, it's still in the regulatory transition phase for the most part.
Mexico is following Colombia's workable example to some degree, Argentina is burdened with some regional complexity but is essentially there, while we're looking on at the remainder in hopeful expectation over the coming 12 months. Much like India on the subcontinent, Brazil's regulation could prove the defining watershed moment for Latin and South America's overlapping domains.
In fact, The Remote Gambling Association has projected that the Brazilian market alone could be worth almost $2.1bn if properly regulated. More broadly, as player trends move away from retail to online and mobile, this provides innovative suppliers like us with a welcome boost, and a chance to work on new projects across these markets of huge grow potential.
Indeed, when you base much of your business model around emerging markets, a key activity for us at EvenBet Gaming, flexibility and localisation must be the watchwords. And even in territories where opportunity and regulatory challenge are two sides of the same coin, necessity should prove the mother of invention.
Why are you still so confident about poker's global appeal? It's a long time since its glory days in the Noughties.
This is true. Remember that poker is a classic game whose appeal is universal and enduring. However, much like a classic car with a timeless blueprint, that doesn't mean it doesn't need to be updated as the years roll by (for both budding and mature demographics) and given a lick of paint once in a while! At EvenBet, we're dedicated to reigniting this vertical without tempering with a classic.
You have to reboot it in a way that isn't at odds with prevailing instant-gratification player tendencies, without losing the essence of its immersive gameplay. After all, poker's inherent tactics and the turn of the cards guard against rushed decisions or shorter form betting opportunities.
Against that, with predictable pauses occurring within the check-bet-raise cycle, there's always been an organic window in which to capture the attentions of those wandering eyes among your client base. Taking advantage of these natural opportunities with innovative, more "snackable" solutions is accordingly will prove vital to poker's long-term success in any given market.
How has your company evolved and innovated to meet modern poker demands?
Take one such recent addition to EvenBet's poker software stable: our Mini-Games option. This combines casino games and poker into new, exciting gaming formats that appeal to seasoned players and poker novices alike. It's the sort of core creative development which has seen us shortlisted for innovation at a range of recent awards galas, including the EGR B2B Awards.
More specifically, Mini-Games features a set of casino games from our partners – leading content developers – seamlessly integrated onto our world-class platform which is accessible for users directly at the poker table. There's no need to leave your seat or to open a new tab. Instead, there's always a ready chance to roll the dice, try your luck at blackjack, or spin the roulette wheel while waiting for a new hand or the flop to come. Easy-access entertainment is never more than a click away.
For the igaming market, it constitutes a new channel of content distribution. For operators, it's a seamless integration and another way to increase players' lifetime value and drive incremental revenues. For players, it's pure on-demand which doesn't cannibalise their underlying poker focus. At EvenBet, we've recently reached another milestone with over 80 partners' projects now active worldwide across established and emerging markets, demonstrating a staggering 400 per cent increase in just three years and optimising the vertical for a huge continent of loyal and enthusiastic poker players.
It all underscores our determination to diversify both the product and platforms of industry leaders across the globe, boosting engagement and retention for operators as we go.
I firmly believe poker remains the most attractive gambling game out there, especially when compared to casino, slots and table games. It requires knowledge, skill, wit, and delivers deep user dwell-time at a time when traditional cross-selling techniques are either outmoded or struggling with tightening regulatory knots.
Talk a bit more about the trend away to online and mobile in LatAm?
With Brazil and Mexico's collective population accounting for roughly three quarters of the LatAm market, you don't need to be an accountant to unpack the latent potential in this continent's numbers; especially with smartphone adoption rates ramping across the continent, thanks to progressively affordability and improved 4G coverage.
While retail still has its place and an incredibly loyal following, the trend is increasingly online – and ultimately, of course, this revolution will be mobile-led. Growth in Latin America's online sector has been powered by mobile from the outset, so operators who cannot provide an engaging mobile user interface (from intuitive design to basic glyph size or the native language) have been quickly left behind.
Operators will need to embrace this local attitude, though. Rolling out the same products and services that work in Asia, Africa or more mature European markets simply won't suffice. Having also proven ourselves across Asia, EvenBet knows a thing or three about succeeding in a fragmented domain.
Operators need to tailor the user journey to earn the trust of both players and authorities. Varying cultural trends and sometimes conflicting legislation present both the challenge and the opportunity. If you can achieve the right flexibility of approach, though, the rewards are there to be reaped.
Are there any other broader online gaming trends to consider in this market?
I would flag the mounting significance of KYC (Know Your Customer) solutions. Gaming software vendors that develop or integrate those seem to draw a significant competitive advantage.
Secondly, the changing climate when it comes to regulation. Certain barriers to entry in the European market may have forced many gaming companies to explore new markets, but you have to do it responsibly and assiduously. Regardless, its's an exciting time.
Witness how the industry has changed in Asia over the last three years, or just how many eyes are presently trained on LatAm or Africa. It reminds you that one continent's challenge is another's opportunity. So, while certain antigambling religious norms exist, gaming is cherished by LatAm culture.
This region is only now showing its hand as a multi-billion-dollar industry and poker has a big role to play in the evolving ecosystem for supporting its loyal and long list of fans. From established players such as Colombia, to waking giants like Brazil. or lesser including Bolivia, the ingredients are all there.