By
Lewis
- 1 December 2020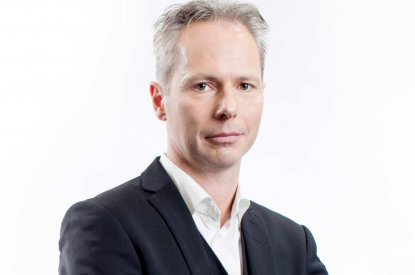 G3 speaks to Evolution CEO, Martin Carlesund, about the present and future of the Live Casino specialist after a dramatic 12 months in terms of acquisitions, mergers and market growth
2020 will be etched into history as the year Covid-19 changed the world. How has the global pandemic impacted Evolution? Operationally, what have been the opportunities and challenges?
From the very start of the pandemic Evolution has been committed to ensuring the well-being of all our employees, business continuity and operational efficiency. Restrictions such as social distancing have affected how we can operate our studios and we have had to reduce the number of tables in operation in most of our studios. The pandemic is not behind us yet and naturally we still monitor the situation closely, I'm proud of how all our employees have handled these exceptional times from an operational standpoint.
How have you built resilience into your operating models to deal with the ongoing health crisis and the potential consequences of a virus resurgence?
During this time we have benefitted from being a global company with several different sites. We have been able to balance the load between studios and direct traffic to operational tables.
Employee support measures have grown in focus during the pandemic, including health and safety, well-being and financial support. How have you sought to maximise retention and protect employee health and safety during this difficult period?
Overall, we have managed operations well with few disturbances during this challenging time. We follow all the requirements of the authorities in the countries we operate, but in many cases, we have taken our own more far-reaching actions. Thanks to the extensive measures that have been implemented in terms of distancing, changed working processes and routines for our employees, our operations have been able to continue without any significant negative side effects.
Evolution has been called a 'Lockdown Winner,' with stock gains of 140 per cent this year. Do you see this purely as a response to Covid or in terms of the trajectory of the Live Casino gaming offer from Evolution? And can it be maintained?
The second and third quarters have been affected both positively and negatively by Covid. The negative effect comes from the fact that we have reduced the number of tables that are operating, but at the same time it is reasonable to believe that there are some long- term positive effects on demand, as many new players have been introduced to Live Casino.
However, while Covid did have some positive effect in the second and third quarters it is important to stress that the underlying growth trend is unrelated to Covid.
Evolution's €1.8bn acquisition of NetEnt has been widely lauded as game-changing for the online casino industry. What was the rationale behind the takeover?
The merger of Evolution's leading position in Live Casino with NetEnt's strong position in the slots sector will create a best-in-class B2B provider with capacity to drive the digitalisation of the global gaming industry.
Over the past few years, Evolution has redefined Live Casino by creating the Game Show segment in Online Casino, combining core live products with RNG elements. For us to now also add slots and explore what can be done when combining elements from both verticals makes me very excited. To think about what can be created if we put the great minds from both Evolution and NetEnt in the same room.
We will definitely see more products that form a combination between live and slots. We need to build the products for the future. We need to constantly develop as our world does. Another focus over the past few years has been the US market, where Evolution has a leading position in Live and NetEnt has a leading position in slots. By targeting the market with a broad portfolio comprising the best of each vertical, we will be in an even stronger position to capitalise on the opportunities and growth in the US market.
As the largest live casino supplier in the industry, does the purchase of NetEnt signal an intention to expand into other verticals in the online gaming industry? How has the purchase shifted the dynamic and longer term strategy of Evolution?
Entering other verticals is not on our agenda for the time being. The strategy will not change with the acquisition of NetEnt, Evolution always strives to offer the best products for our customers and will continue to do so together with NetEnt. Everything we do is about one thing: to extend the gap to the competition and strengthen our market leadership, that will not change.
How will internal overlaps be managed across the two entities? Will NetEnt's online slots portfolio integrate with Evolution's live casino offering or will they remain separate entities?
The combination of Evolution and NetEnt will be one entity, but we will continue to use both the NetEnt and Red Tiger brands.
Evolution Gaming has a particularly strong position within the US. What is the potential in North America for the company now that its offer includes NetEnt's portfolio as US states continue to open up for online casino?
NetEnt's established US positioning combined with Evolution's existing US studios and first- to-regulated-market strategy will put us in a favourable position to benefit from the ongoing regulation in North America. By joining forces, the combined company will significantly strengthen its position and be able to capitalise on future US market growth.
Earlier this year, Evolution secured a licence for entry into the South African market. What are your plans for the market and do you have your eye on additional/emerging markets in the next 12 months?
There is long-term potential in the regulated South African market as well as in many other markets that don't get as much attention. We recently launched our games in Colombia and are excited about the opportunities there. Demand for Evolution's games is truly global.
Into the New Year, what are the next steps for Evolution Gaming? And what are your expectations for 2021?
This year has been truly challenging, through hard work and dedication we have come through this extremely difficult situation in a good way. In the upcoming year, we have a lot of studio builds, customers to deliver to, games to develop and demands to fulfil.
In 2021, I see a fantastic opportunity in the US market. The launch of our studio in Pennsylvania was an important step for us and equally important will be the new studio in Michigan, which we look forward to go-live with as soon as possible.