By
Lewis
- 26 February 2018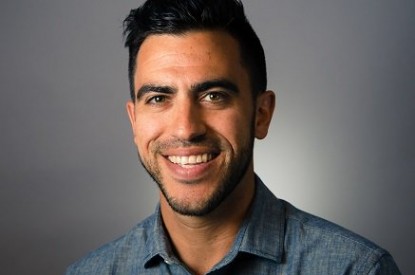 The release of Paysafe's 'Lost in Transaction' research report raises numerous pressing issues facing the iGaming payments sector. Paysafe's Neil Erlick highlights some of the key points from the findings in relation to fraud.
In a short space of time, particularly since the home computing boom in the 1980s, technology has significantly changed our lives, from how we work to how we have fun. Digital channels are increasingly raising the stakes in the gaming industry as online platforms become predominantly more popular in the way we engage with gaming services and place bets today.
According to Deloitte the UK annual growth rate in iGaming has reached 12 per cent and research from Juniper suggests that online gambling will draw over US$1 trillion in revenues by 2021, while gaming using emerging technologies such as virtual reality is expected to rise by over 800 percent in the same time frame. As gaming continues to expand and explore digital channels, new ways to pay will continue to emerge to cater to this market and facilitate a more seamless customer experience.
The changing payments landscape
There's no doubt that the payments space is rapidly evolving. Paysafe's research report, Lost in Transaction, sheds light on the changing nature of the payments ecosystem, in which consumers are increasingly using new digital payment methods to satisfy their desire for greater convenience and choice. One clear change has been the use of mobile, with 86 per cent of consumers expecting to use their mobile wallets for payments much more in the next two years.
The ease of mobile payments paves the way for new and exciting payment innovations to succeed. More than one in 10 UK consumers (11 per cent) have already used cryptocurrencies such as Bitcoin and Ethereum to make a payment. This is beginning to gain traction in the iGaming space, with a handful of businesses adding Bitcoin capability to their payments gateway at the behest of players. However, such integrations are still very much in their infancy.
In the fast-paced industry of fintech, there are constantly new products coming to market, but an uptake in usage can be a longer process, especially with businesses not wanting to stray too far from the tried and tested methods that have served them and their consumers well. Think, for instance, about how the use of voice-activated systems such as the Amazon Echo or Alexa are entering the payments arena too. Data shows that 16 per cent of consumers have experimented with these methods. While we may be a way off mainstream adoption of them in iGaming, the likes of Unibet and Betfred have launched speech-enabled sports betting apps, benefitting from rapid improvements in the technology and rise of voice assistants on mobile devices. What we can say is that these innovations will become more widely used in the coming years as the technology becomes more accessible in the mainstream market.
Despite these technological developments, there is still a place for cash in the industry, which continues to have some very clear benefits for gaming consumers. It's quick and private. It's secure and easy to authenticate in the majority of cases. These benefits combine to mean cash is still an important way to pay in gaming, but this doesn't necessarily pose an obstacle to the rise of new forms of digital payments in the industry. For instance, Paysafe data shows that nearly half (49 per cent) now only visit an ATM once a month or less, and one in six say they rarely carry cash at all. That is because cash is evolving. In fact, in some cases we are seeing digital wallets uptake in casino environments, which removes the need for consumers to carry cash with them, and instead, manage their funds through an app or website.
Indeed our research suggests that rather than cash and digital competing with each other, the sweet spot is found in the ways cash is merging with digital formats. This is demonstrated by the rise of alternative payment methods, including digital wallets and voucher based systems, which are convenient, enable instant transfers to gamers' accounts and access to a much larger consumer base.
It's clear that a new era of payments has emerged in the gaming industry. For gamers, this new era heralds unparalleled freedom and flexibility to pay in the manner most convenient and relevant to them. While for operators, huge opportunities for differentiation and competitive edge will present themselves to those who can adapt to the change of pace. Implementing a seamless payment offering that integrates elements of both traditional and digital methods will enable them to offer a heightened experience, which will ultimately increase customer loyalty.
Is fraud an optional risk?
With the huge opportunities of the evolving gaming landscape come challenges of equal magnitude. Cash has always offered consumers a secure way to pay in gaming, but as digital payments continue their trajectory in the industry, particularly in iGaming, the challenge of security must be recognised and resolved anew. Another piece of research we carried out, Paysafe's Lost in Transaction Volume II, found more than 40 per cent of all businesses surveyed report that more than five per cent of their transactions are fraudulent. These figures are in danger of rising in the coming years as the growth in digital and alternative payment methods coincide with increasingly sophisticated cyber threats.
The first step to addressing the threat of fraud is prioritising it as a problem, as the resolution of fraud is often perceived as counter-productive to business goals. The research found almost three quarters (73 per cent) of respondents agree fraud is a serious priority at board level, yet over two-thirds (67 per cent) suggest there remains pressure on businesses to reduce risk thresholds for ID verification to increase transaction volumes and customer sign-ups. There is a general consensus among businesses that consumers favour seamlessness over security in their transactions, with only just over a third (36 per cent) of businesses stating they would increase their payment security measures as the expense of convenience. Such perceptions are mistaken. In actual fact, fraud has become more of a priority for the modern consumer as its prevalence in today's society is becoming increasingly important.
Seamless security: Striking the balance
Clearly, fraud prevention measures aren't optional in today's gaming environment; they're an essential part of building and maintaining trust and long-term relationships with gamers. Gaming businesses should not strive for convenience at the expense of security, they should aim to strike a balance that offers gamers the benefits of safety and seamlessness in equal measure.
Bridging this gap requires operators to be robust and knowledgeable in their approach to fraud prevention. The rapid evolution of fraudulent behaviour and activity means the risk is evolving quickly, so if operators aren't sure whether their platform leaves consumers vulnerable to fraud, the chances are that it does to some extent. Businesses should be striving to review their IT infrastructure on a regular basis to reduce risk. Currently, over a third of UK businesses undertake such a review just once every 12 months or less frequently, which leaves them underprepared to protect customers in the event of a breach.
Reviewing IT infrastructure provides insurance against risk without impacting the end consumer. It can also generate valuable insights on how operators could be better prepared. Is the infrastructure adaptable and capable of regular updates? Has it been tested in-line with the latest trends in fraud? What customer verification measures are being used? Currently, conventional fraud detection techniques such as bank account checks are still the most widely-used verification methods in the UK, although the growing amount of data available on individuals is having a significant impact on the availability and usage of fraud detection methods.
Social media and geo-location tools are used by gaming operators in the UK for marketing and customer experience purposes, but the use of these convenient digital channels in verifying the identities of customers is an untapped resource in the fight against fraud. Operators should consider how their domestic and international customers can benefit them in this respect. By deploying fraud management solutions that comprise transaction details and geo-location capabilities, operators can build a more insightful snapshot of their fraud profile without diminishing the integrity of their platforms and the overall consumer experience.
Going forward, operators need to adapt their mindsets to meet evolving consumer needs. Forward-thinking gaming operators are abandoning their assumptions that convenience is king, in favour of an approach that takes advantage of digital opportunities, without leaving consumers vulnerable to fraud through insufficient security measures. The reality is that integrating digital payments methods carries some element of risk; the trick for gaming operators is to thoroughly assess these methods before adoption, so that their impact against convenience can be accurately measured and mitigated.
Related Stories