By
Phil
- 12 April 2019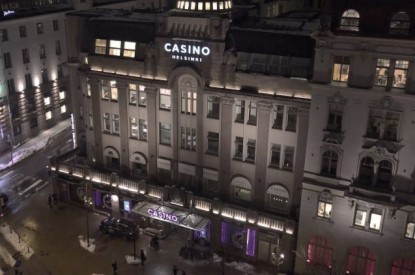 More Finns support than oppose the idea of abolishing Finland's gambling monopoly and adopting a gambling license system, as indicated by the survey conducted by Bilendi Oy.
It found that 31 per cent of Finns want to abolish the gambling monopoly of the state-controlled company Veikkaus Ltd and adopt a gambling license system instead, whereas 27 per cent of Finns are against the idea. The rest either cannot say their opinion or have a neutral stance in the matter.
These are the main findings of the survey commissioned by Kasino Curt, a company engaged in the gambling business. The interviews were conducted within Bilendi Oy's nationwide consumer panel during March 20 to 24 2019. The survey error margin is ±3.1 percentage points. A total of 1,000 Finnish adults responded to the survey, and this sample was weighted based on age, gender and place of residence to represent the Finnish population on a national scale.
The results, published on Kasino Curt's website, clearly indicate how differently various age groups relate to Veikkaus Ltd's gambling monopoly.
Of the 18-54-year-old respondents, approximately 32% are ready to abolish the monopoly, whereas 23 per cent are against the idea. Of the 55 to 75-year-olds, 27 per cent want to abolish the monopoly, compared with 34 per cent wanting to retain it.
Additionally, men and women relate differently to the gambling monopoly. Of male respondents, 38 per cent want to abolish the gambling monopoly, while 31 per cent want to retain it. Of female respondents, 23 per cent support abolition, whereas 22 per cent are against the idea. In every respondent category, the share of women who cannot say their opinion or take a neutral stance is higher than that of men.
"Based on the survey, Finns seem to be divided between those who are in favour of the monopoly position of Veikkaus and those who are against it. Seventeen per cent of the respondents had not gambled during the past 12 months, which may at least partially explain why their opinions do not fall at either end of the scale," said Janne Juntunen, Senior Client Service Manager at Bilendi Oy.
In the survey, the respondents were asked if Finland is right in justifying its gambling monopoly to the European Union by the monopoly's usefulness in the prevention of gambling-related problems with just 28 per cent agreeing.
Related Stories