By
Lewis
- 24 August 2020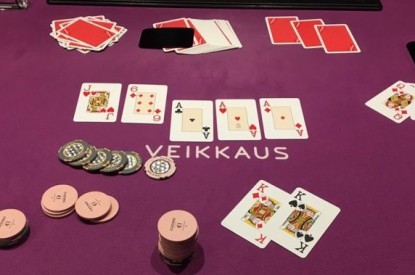 Veikkaus has announced it expects 2020 profits to fall €300m short of the €1,013.5m figure recorded in the State Budget due to the repercussions of the coronavirus pandemic.
In its interim report for January to June, the operator has stated that profit was €332.7m, a decrease of 33.6 per cent compared with the same period in 2019, and lottery taxes of €72.8m, a fall of 28 per cent.
Gross gaming revenue was €607.2m, a fall of 28.1 per cent, which according to Veikkaus' estimates the coronavirus affected by around €200m in January – June. 55.9 per cent of the GGR came from the points of sales compared to 44.1 per cent from the digital channel. 58.7 per cent of gaming took place authenticated.
According to a survey commissioned by Veikkaus from market research company Taloustutkimus, the harmful effects of gaming have remained at their previous level. As the coronavirus was starting to spread, Veikkaus decided to close all of its gaming arcades and slot machines of the retail network on 13 March.
The arcades were reopened on 26 June, paying special attention to protective measures, and the slot machines of the retail network were opened mid-July. In addition to the slot machine closure, the coronavirus pandemic affected betting particularly as almost all sports were paused.
Veikkaus has stated that the period between January and June was exceptional and challenging in terms of business. The slot machines were kept closed nearly three and a half months during the review period, and the range of betting objects available was significantly smaller than normally. The coronavirus period led to a drop of about one third of Veikkaus' normal weekly turnover.