By
Phil
- 22 January 2019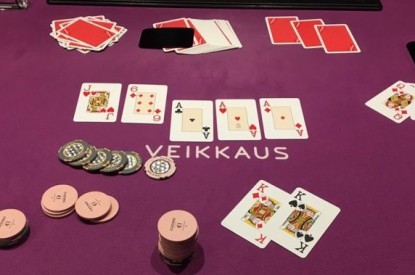 Finland's state-owned betting company Veikkaus is making 400 employees redundant whilst also considering phasing-out table gaming in restaurants.
The operator currently has 187 gaming tables in 162 restaurants and other night spots alongside those in Casino Helsinki.
It confirmed it will hold redundancy talks with 1,300 employees out of its total workforce of some 2,000 with its payroll being reduced by 400.
Veikkaus CEO Olli Sarekoski explained that the redundancies were necessary due to the onset of more digital competition and and the fact that almost half of the company's revenues come from online and mobile.
Mr. Sarekoski said: "Due to structural changes, our network of sales locations has shrunk considerably in recent years. Therefore we are planning significant overhauls of our gaming locations and an end to the restaurant gaming table business."
At the beginning of 2017, Veikkaus merged with the Finnish Slot Machine Association (RAY) and the parimutuel betting group Fintoto, which was owned by the Finnish horse trotting and breeding association.