By
Phil
- 10 April 2019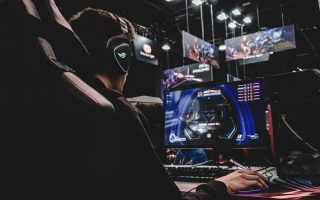 Finland's state-run gambling operator Veikkaus has said it will spend invest between €4m and €8m on its digital betting offering to stave off competition from offshore operators.
It wants to add new online casino games and has started discussions with online game developers with new slot titles expected to be added in the next few months.
Finnish players spent €286m on the unregulated off-shore online industry last year. In 2018, 42.3 per cent of Veikkaus' revenues came from the digital channels.
Veikkaus adding new online casino games comes as part of the company's strategy to create a competitive product that will draw Finnish customers and keep them away from unregulated international operators.
Veikkaus has already signed deals with Yggdrasil Gaming and NetEnt.
President and CEO Olli Sarekoski said: "Veikkaus must develop its operations to succeed in international competition. Succeeding in the competition and ensuring our ability to channel gaming also provide the basis for the exclusive right and its continuation. We want to be able to provide games responsibly even in the future, minimising game-related harm and channelling gaming revenue to the benefit of Finnish people."
Veikkaus is also jointly organising an Innovation Challenge Week with a company called Avanto Ventures, during which eight to 10 startup companies will explore what new esports solutions they could generate in cooperation with Veikkaus.
VP of Business Development and Innovation at Veikkaus, Heidi Ioannidou said: "We want to find the best ideas in the world, as well as the best partners with whom to bring those ideas to life. We believe that such a partner could well be found in the esports and startup world. At the same time, we can offer startups an opportunity to bring their ideas to market."
The aim of the Challenge Week is not to create actual games, but rather services or solutions related to those games.
"This could mean, for example, an esports product, service, or platform. The goal is to produce innovative solutions for esports players, teams, or fans," Ms Ioannidou added. "Esports is immensely popular at the moment. It is the fifth most popular game in pre-match betting and the fourth most popular in live betting at Veikkaus. We believe that the world of esports can generate ideas that Veikkaus can benefit from in its own business. We want to learn from the world of players in order to be able to provide the best possible gaming experiences."